01.12.2015 | Research article | Ausgabe 1/2015 Open Access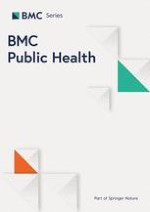 Development of a text message intervention aimed at reducing alcohol-related harm in patients admitted to hospital as a result of injury
Zeitschrift:
Autoren:

Sarah Sharpe, Matthew Shepherd, Bridget Kool, Robyn Whittaker, Vili Nosa, Enid Dorey, Susanna Galea, Papaarangi Reid, Shanthi Ameratunga
Wichtige Hinweise
Competing interests
The authors declare that they have no competing interests.
Authors' contributions
All authors were involved in conceptualisation and guiding the intervention development process. Pretesting of text message content was led by SS and MS. Consultation with Māori groups was led by MS. All authors were involved in the review of findings from pretesting and refinement of text message content. SS drafted the manuscript and all authors read, provided comment and approved the final manuscript.
Abstract
Background
Screening for alcohol misuse and brief interventions (BIs) for harm in trauma care settings are known to reduce alcohol intake and injury recidivism, but are rarely implemented. We created the content for a mobile phone text message BI service to reduce harmful drinking among patients admitted to hospital following an injury who screen positive for hazardous alcohol use. The aim of this study was to pre-test and refine the text message content using a robust contextualisation process ahead of its formal evaluation in a randomised controlled trial.
Methods
Pre-testing was conducted in two phases. First, in-depth interviews were conducted with 14 trauma inpatients (16–60 years) at Auckland City Hospital and five key informants. Participants were interviewed face-to-face using a semi-structured interview guide. Topics explored included: opinions on text message ideas and wording, which messages did or did not work well and why, interactivity of the intervention, cultural relevance of messages, and tone of the content. In a second phase, consultation was undertaken with Māori (New Zealand's indigenous population) and Pacific groups to explore the relevance and appropriateness of the text message content for Māori and Pacific audiences.
Results
Factors identified as important for ensuring the text message content was engaging, relevant, and useful for recipients were: reducing the complexity of message content and structure; increasing the interactive functionality of the text message programme; ensuring an empowering tone to text messages; and optimising the appropriateness and relevance of text messages for Māori and Pacific people. The final version of the intervention (named 'YourCall™') had three pathways for people to choose between: 1) text messages in English with Te Reo (Māori language) words of welcome and encouragement, 2) text messages in Te Reo Māori, and 3) text messages in English (with an option to receive a greeting in Samoan, Tongan, Cook Island Māori, Niuean, Tokelauan, Tuvaluan, or Fijian).
Conclusions
We have developed a text message intervention underpinned by established BI evidence and behaviour change theory and refined based on feedback and consultation. The next step is evaluation of the intervention in a randomised-controlled trial.