29.05.2020 | Original Communication | Ausgabe 10/2020 Open Access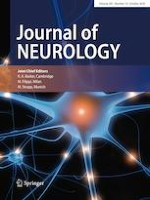 Diagnosis and management of multiple sclerosis: MRI in clinical practice
Zeitschrift:
Autoren:

Valentina Tomassini, Audrey Sinclair, Vijay Sawlani, James Overell, Owen R. Pearson, Julie Hall, Joe Guadagno
Wichtige Hinweise
Valentina Tomassini and Audrey Sinclair have contributed equally to this work. Given their different expertise that is relevant to this work, they also share correspondence for this manuscript.
Abstract
Background
Recent changes in the understanding and management of multiple sclerosis (MS) have increased the role of MRI in supporting diagnosis and disease monitoring. However, published guidelines on the use of MRI in MS do not translate easily into different clinical settings and considerable variation in practice remains. Here, informed by published guidelines for the use of MRI in MS, we identified a clinically informative MRI protocol applicable in a variety of clinical settings, from district general hospitals to tertiary centres.
Methods
MS specialists geographically representing the UK National Health Service and with expertise in MRI examined existing guidelines on the use of MRI in MS and identification of challenges in their applications in various clinical settings informed the formulation of a feasible MRI protocol.
Results
We identified a minimum set of MRI information, based on clinical relevance, as well as on applicability to various clinical settings. This informed the selection of MRI acquisitions for scanning protocols, differentiated on the basis of their purpose and stage of the disease, and indication of timing for scans. Advice on standardisation of MRI requests and reporting, and proposed timing and frequency of MRI scans were generated.
Conclusions
The proposed MRI protocol can adapt to a range of clinical settings, aiding the impetus towards standardisation of practice and offering an example of research-informed service improvement to support optimisation of resources. Other neurological conditions, where a gap still exists between published guidelines and their clinical implementation, may benefit from this same approach.