01.12.2015 | Correspondence | Ausgabe 1/2015 Open Access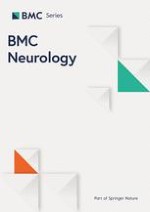 Diagnosis and treatment of late-onset Pompe disease in the Middle East and North Africa region: consensus recommendations from an expert group
Zeitschrift:
Autoren:

Fatma Al Jasmi, Mohammed Al Jumah, Fatimah Alqarni, Nouriya Al-Sanna'a, Fawziah Al-Sharif, Saeed Bohlega, Edward J. Cupler, Waseem Fathalla, Mohamed A. Hamdan, Nawal Makhseed, Shahriar Nafissi, Yalda Nilipour, Laila Selim, Nuri Shembesh, Rawda Sunbul, Seyed Hassan Tonekaboni, The MENA Pompe Working Group
Wichtige Hinweise
Competing interests
All authors received honoraria and support to travel to the consensus paper working group meeting at which the consensus recommendations presented in this manuscript were discussed. Dr Nouriya Al-Sanna'a, Dr Fawziah Al-Sharif, Dr Saeed Bohlega, Dr Mohamed Hamdan, Dr Nawal Makhseed, Dr Yalda Nilipour, Dr Nuri Shembesh, Dr Rawda Sunbul, Dr Seyed Hassan Tonekaboni, Dr Shahriar Nafissi, Dr Laila Selim and Dr Fatimah Alqarni have nothing to declare. Dr Edward Cupler reports receiving honoraria and consulting fees from Genzyme and Novartis and research support from Merck Serono. Dr Waseem Fathalla reports receiving consultancy fees from Genzyme, Shire and Biomarin. Dr Fatma Al Jasmi reports receiving honoraria for lectures, board membership, consultancy fees and grants from Genzyme, Shire, BioMarine, Orphan Europe and Sobi. Dr Mohammed Al Jumah reports receiving consultancy fees from Genzyme, Merck Serono, Novartis, Biogen and Bayer.
Authors' contributions
All authors contributed extensively to the work presented in this manuscript. EJC was the chairperson of the Pompe Middle East and North Africa Working Group and led the overall development of the manuscript, in addition to providing expert opinion on treatment strategies for management of Pompe disease. NAS reviewed the pathophysiology. SB addressed the epidemiology and genetic basis of Pompe disease and led the consensus discussion on diagnosis of Pompe disease. WF and FA covered the clinical presentation of infantile-onset and late-onset Pompe disease, respectively. MAH reviewed the cardiac issues related to Pompe disease and ERT. MAJ led the consensus discussion on treatment of late-onset Pompe disease and provided updates on the diagnostic approaches along with RS. YN provided expert opinion on muscle pathology in Pompe disease. SHT led the consensus discussion on treatment of infantile onset Pompe disease and also addressed enzyme replacement therapy in infantile and late-onset Pompe disease. FAJ, NM, FAS, SN, NS, and LS presented their experience in management of Pompe disease in their country and outlined the local challenges to optimal management. All authors read and approved the final manuscript.
Abstract
Background
Pompe disease is a rare autosomal recessive disorder caused by a deficiency of the lysosomal enzyme alpha-glucosidase responsible for degrading glycogen. Late-onset Pompe disease has a complex multisystem phenotype characterized by a range of symptoms.
Methods
An expert panel from the Middle East and North Africa (MENA) region met to create consensus-based guidelines for the diagnosis and treatment of late-onset Pompe disease for the MENA region, where the relative prevalence of Pompe disease is thought to be high but there is a lack of awareness and diagnostic facilities.
Results
These guidelines set out practical recommendations and include algorithms for the diagnosis and treatment of late-onset Pompe disease. They detail the ideal diagnostic workup, indicate the patients in whom enzyme replacement therapy should be initiated, and provide guidance on appropriate patient monitoring.
Conclusions
These guidelines will serve to increase awareness of the condition, optimize patient diagnosis and treatment, reduce disease burden, and improve patient outcomes.