01.12.2018 | Research | Ausgabe 1/2018 Open Access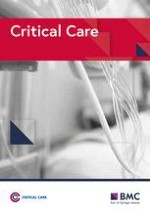 Diagnostic and management of life-threatening Adult-Onset Still Disease: a French nationwide multicenter study and systematic literature review
Zeitschrift:
Autoren:

Antoine Néel, Anaïs Wahbi, Benoit Tessoulin, Julien Boileau, Dorothée Carpentier, Olivier Decaux, Laurence Fardet, Guillaume Geri, Pascal Godmer, Cécile Goujard, Hervé Maisonneuve, Arnaud Mari, Jacques Pouchot, Jean-Marc Ziza, Cédric Bretonnière, Mohamed Hamidou
Wichtige Hinweise
Electronic supplementary material
Abstract
Background
Adult-onset Still disease (AOSD) is a rare systemic inflammatory disorder. A few patients develop organ complications that can be life-threatening. Our objectives were to describe the disease course and phenotype of life-threatening AOSD, including response to therapy and long-term outcome.
Methods
A multicenter case series of intensive care medicine (ICU) patients with life-threatening AOSD and a systematic literature review.
Results
Twenty patients were included. ICU admission mostly occurred at disease onset (90%). Disease manifestations included fever (100%), sore throat (65%), skin rash (65%), and arthromyalgia (55%). Serum ferritin was markedly high (median: 29,110 ng/mL). Acute respiratory failure, shock and multiple organ failure occurred in 15 (75%), 10 (50%), and 7 (35%) cases, respectively. Hemophagocytosis was demonstrated in eight cases. Two patients died. Treatment delay was significant. All patients received corticosteroids. Response rate was 50%. As second-line, intravenous immunoglobulins were ineffective. Anakinra was highly effective
.
After ICU discharge, most patients required additional treatment
.
Literature analysis included 79 cases of AOSD with organ manifestations, which mainly included reactive hemophagocytic syndrome (42%), acute respiratory failure (34%), and cardiac complications (23%). Response rate to corticosteroids was 68%. Response rates to IVIgs, cyclosporin, and anakinra were 50%, 80%, and 100%, respectively.
Conclusions
AOSD should be recognized as a rare cause of sepsis mimic in patients with fever of unknown origin admitted to the ICU. The diagnosis relies on a few simple clinical clues. Early intensive treatment may be discussed. IVIgs should be abandoned. Long-term prognosis is favorable.