01.09.2012 | Cardiac | Ausgabe 9/2012 Open Access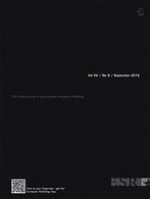 Diagnostic performance of stress myocardial perfusion imaging for coronary artery disease: a systematic review and meta-analysis
Zeitschrift:
Autoren:

Marcus C. de Jong, Tessa S. S. Genders, Robert-Jan van Geuns, Adriaan Moelker, M. G. Myriam Hunink
Wichtige Hinweise
Electronic supplementary material
The online version of this article (doi:
10.​1007/​s00330-012-2434-1
) contains supplementary material, which is available to authorized users.
Introduction
Coronary artery disease (CAD) is one of the major causes of mortality and morbidity throughout the world [
1
]. The initial assessment of a patient with chest pain usually consists of a stress ECG (electrocardiogram). However, its diagnostic accuracy is low [
2
] compared to conventional coronary angiography (CCA), which is the reference standard for diagnosing CAD. On the other hand, CCA is an invasive technique and carries a small risk of complications [
3
,
4
]. Myocardial perfusion imaging (MPI) is a non-invasive technique that is used clinically as a gatekeeper test before CCA.
MPI can be conducted using stress magnetic resonance imaging (MRI), contrast-enhanced echocardiography (ECHO), single-photon emission computed tomography (SPECT), positron emission tomography (PET) and, under development, computed tomography (CT). The only available extensive study directly comparing two techniques is the MR-IMPACT study [
5
], a multicentre randomised trial which found that MRI is superior to SPECT. Systematic reviews and meta-analyses have been published for most of the techniques but none of these reviews compare MPI techniques [
6
–
10
]. The comparability between these different meta-analyses is questionable mainly because of differences in publication period, searching the literature, selection of the evidence, and analysis of the data. Furthermore, studies with verification bias are often included in these reports which may have overestimated the sensitivity and underestimated the specificity of the tests considered. To overcome these problems a systematic review of different MPI techniques is required using the same selection criteria and methods of analysis for all techniques and excluding studies with (potential) verification bias, to make a fair comparison between these imaging tests.
Materials and methods
Search strategy
We searched Medline and Embase for English-language literature published between January 2000 and May 2011 evaluating the presence of obstructive CAD by stress perfusion imaging tests, namely MRI, contrast-enhanced ECHO, SPECT and PET. In this meta-analysis we focus on functional imaging tests evaluating perfusion as a measure of haemodynamically significant myocardial ischaemia as opposed to anatomical imaging tests, such as coronary CT angiography, which evaluates structural abnormalities of the coronary arteries. We limited the search to publications from 2000 onwards to include only studies that evaluated state-of-the-art MPI techniques. This may have introduced a selection bias with respect to SPECT, because many SPECT studies were published before 2000. To deal with this problem we compare our results with a review of meta-analyses of SPECT studies by Heijenbrok-Kal et al. [
13
]. CT was excluded because it is still being developed technically. Review articles were checked for potential additional studies. The search included keywords corresponding to the four index tests (MRI, ECHO, SPECT and PET), the reference test (CCA), the target condition (CAD) and diagnostic performance. We used numerous synonyms including both 'text words' and MeSH (Medical Subject Headings) terms to maximise the sensitivity of our search. See Appendix A in the
Electronic Supplementary Material
for a detailed description of the search strategy.
Study selection
Two authors reviewed article titles and abstracts for eligibility. Discrepancies were resolved by consensus.
We included studies if they met all of the following criteria: (1) the study assessed diagnostic performance of stress perfusion MRI, stress perfusion contrast-enhanced ECHO, stress perfusion SPECT, or stress perfusion PET as a diagnostic test for CAD, (2) a prospective study design was used, (3) the study population consisted of known (previously diagnosed) or suspected adult CAD patients, (4) CCA was used as the reference standard test in all patients irrespective of the non-invasive test result, i.e. selective verification was not present, (5) obstructive CAD was defined as at least 1 vessel with at least 50 %, at least 70 % or at least 75 % lumen diameter reduction and, (6) absolute numbers of true positives (TP), false positives (FP), true negatives (TN) and false negatives (FN) were available at the patient level or could be derived adequately.
Studies were excluded if they met one of the following criteria: (1) the article was a review or meta-analysis, (2) patients had (suspected) acute coronary syndrome (ACS), (3) normal healthy volunteers or asymptomatic patients were included, (4) less than 30 patients were included (criterion to avoid TPs, FPs, TNs or FNs of zero), (5) (potentially) overlapping study populations were reported, (6) a very specific patient population (e.g. only patients with a heart transplant, left bundle branch block or aortic stenosis) was studied, (7) the study focused on in-stent or graft stenosis after percutaneous coronary intervention (PCI) or coronary artery bypass grafting (CABG).
Data extraction
Two authors independently extracted data on author, journal, year of publication, technique used, country, hospital type, number of patients, mean age, percentage male, patient selection, brand of imaging device, magnetic field strength, radiotracer, contrast agent used, type of assessment (qualitative or quantitative), stressor used, CAD definition and the numbers of TP, FP, TN and FN. Discrepancies were resolved by consensus.
If a study reported pairs of sensitivities and specificities at different cut-off points, we extracted the pair with the highest sensitivity. When studies reported data for multiple CAD definitions (e.g. at least 50 % and at least 70 % stenosis), the highest sensitivity was used to calculate the overall estimates. This also applied when studies reported sensitivities and specificities for different observers.
Quality assessment
We used a modified QUADAS checklist (quality assessment of studies of diagnostic performance included in systematic reviews) [
14
] to assess the quality of included studies. Two authors independently assessed the study quality of the included articles. Discrepancies were resolved by consensus.
Statistical analysis and data synthesis
We analysed the data at the patient level using a bivariate random effects regression model [
15
]. The model assumes a binomial distribution of the within-study variability (variability between sensitivity and specificity within a study). The model furthermore assumes correlated normally distributed random effects between studies. The degree of correlation between the logit sensitivity and logit specificity corresponds to the inverse relation between sensitivity and specificity when the positivity criterion is varied. Additionally, meta-regression was performed to explore the effect of differences in patient selection and CAD disease definition, taking into account the possible interaction between differences in CAD disease definition and the techniques considered.
The data of each study were summarised in forest plots and summary estimates with a 95 % confidence interval of sensitivity and specificity for each imaging technique. Additionally, we summarised these numbers in receiver operator characteristic (ROC) spaces showing the summary estimates with a 95 % confidence region and a summary curve. To distinguish SPECT studies that used different protocols, we highlighted the studies that combined gated-SPECT with the use of
99m
technetium as a radiotracer (Fig.
4
). Similarly, MRI studies that included the assessment of delayed contrast enhancement were highlighted. Figures were created using Cochrane's Review Manager (version 5, Copenhagen, Denmark).
To estimate the clinical utility of each technique we calculated the positive and negative likelihood ratios (LR + and LR−). The likelihood ratio is equivalent to the ratio of the likelihood of a certain test result in patients with the disease and the likelihood of the same test result in those without the disease. LR+ [= sensitivity/(1 − specificity)] describes the likelihood when the test is positive and LR− [= (1  − sensitivity)/specificity] describes the likelihood when the test is negative. To illustrate the clinical utility, we used the LRs to calculate post-test probabilities across the range of possible pre-test probabilities (Fig.
5
).
Finally, we calculated the natural logarithm of the diagnostic odds ratio (lnDOR). The lnDOR represents an overall summary estimate of diagnostic performance. The diagnostic odds ratio (DOR) is the odds of positive test results in patients with disease compared to the odds of positive test results in those without disease which equals the ratio of the positive and negative likelihood ratios.
We also created funnel plots to assess the presence of publication bias. The funnel plot shows the DOR horizontally and the standard error of the log transformed DOR vertically. Publication bias usually occurs when negative publications (in our case studies with a low DOR) with a small sample size are not published. An asymmetric funnel plot, for example one with fewer studies in the lower left part of the graph, suggests the presence of publication bias.
The statistical software package SAS (Proc NLMIXED, SAS v9.2, Raleigh, NC, USA) was used for the analyses.
Results
Discussion
Open Access
This article is distributed under the terms of the Creative Commons Attribution License which permits any use, distribution, and reproduction in any medium, provided the original author(s) and the source are credited.
Open Access
This is an open access article distributed under the terms of the Creative Commons Attribution Noncommercial License (
https://​creativecommons.​org/​licenses/​by-nc/​2.​0
), which permits any noncommercial use, distribution, and reproduction in any medium, provided the original author(s) and source are credited.