01.12.2019 | Research | Ausgabe 1/2019 Open Access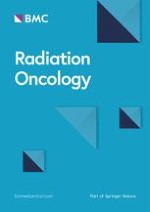 Direct radiation-induced effects on dental hard tissue
Zeitschrift:
Autoren:

Hui Lu, Qi Zhao, Jiang Guo, Binghui Zeng, Xinlin Yu, Dongsheng Yu, Wei Zhao
Wichtige Hinweise
Hui Lu and Qi Zhao contributed equally to this work.
Abbreviations
EPMA
electron probe microanalysis
JCPDS
Joint Committee on Powder Diffraction Standards
SEM
scanning electron microscopy
Background
Radiotherapy is widely used in the treatment of head and neck cancer. As one of the most threatening complications of radiotherapy, radiation caries exists at a high level of prevalence. A systematic review reported the mean prevalence of radiation caries to be 28.1%, and the mean average number of decayed, missing, and filled teeth (DMFT) of patients post-irradiation was 9.19 [
1
]. This kind of caries develops rapidly within a few months after radiation. Patients with radiation caries can develop periapical periodontitis or radiation osteomyelitis in some severe cases, with a high risk of dentition destruction [
2
,
3
].
Typical radiation caries is characterized by enamel erosion and dentin exposure. It occurs mainly on labial surfaces at the cervical areas of teeth post-irradiation [
4
]. In addition to cervical areas, areas resistant to typical dental decay, such as occlusal and incisal edges of teeth, can be affected [
5
,
6
]. The lesion is often noticed with shear fracture of enamel, followed by loss of enamel, exposing the underlying dentin. It is important that radiation caries differs in clinical appearance and patterns of onset and progression from caries in non-irradiated patients [
7
]. Additionally, since the structure constitutes a unique bonding between enamel and dentin, the dentino-enamel junction (DEJ) may play a crucial role in the pathological process of radiation caries.
Indirect effects of radiotherapy—including changes in salivary quantity and composition, together with alteration of the oral flora—are widely regarded as the major causes of radiation caries [
8
,
9
]. However, these factors could not well explain the characteristic features of radiation caries, such as the initial loss of cervical and incisal enamel. In recent years, researchers have focused on the effects of direct radiation-induced damage on dental hard tissue [
10
,
11
]. Though degenerative changes in the microhardness and microstructure of teeth were found [
12
], comprehensive assessments of direct radiation-induced impact on mineralized tooth substrates are still limited.
For a better understanding of the direct radiation-induced effects on dental hard tissue (including enamel, dentin, and the DEJ) and their role in the formation of post- irradiation dental lesions, the present study focused on characterizing the mechanical properties and micro-morphology, especially crystal properties and chemical composition of those tissues, in an attempt to elucidate the pathogenic mechanism of radiation caries.
Methods
Sample preparation and grouping
Sixty non-carious third molars extracted from 60 non-irradiated individuals were collected with informed consent at the Department of Oral and Maxillofacial Surgery in the Guanghua Hospital of Stomatology, Sun Yat-sen University. The exclusion criteria were the presence of fissures, enamel hypoplasia, and white spots. The study was approved by the Ethics Committee of Guanghua School of Stomatology, Sun Yat-sen University.
Teeth were randomly divided into three groups (
n
 = 20): a 30-Gy group, a 60-Gy group, and a control group, which would subsequently be exposed to corresponding radiation doses. Teeth in each group were longitudinally sectioned into two slabs with a thickness of 2 mm, in a bucco-lingual direction. For each tooth, one slab would be designated for post-irradiation mechanical properties measurement, while the other slab was kept for post-irradiation histomorphological observation. All slabs were polished with 600-, 1200-, and 2000-grit SiC disks and rinsed ultrasonically with deionized water for 5 min.
Irradiation procedure
Irradiation was carried out in the Sun Yat-sen University Cancer Center. Prior to irradiation, slabs were fixed with wax and located with the buccal surface upward. Slabs in the 30-Gy and the 60-Gy groups were irradiated in a linear accelerator (Elekta ELE1935, Stockholm, Sweden) with 6 MV photons. The source-surface distance was set at 100 cm. To simulate head and neck cancer radiotherapy, slabs in the two treated groups were exposed to fractional radiation (2 Gy/fraction/day, 5 days/week) to achieve a total dose of 30 Gy and 60 Gy, respectively. The control group was kept in saline without radiation exposure. After radiation, the dental slabs were rinsed with deionized water.
Microhardness measurement
Microhardness measurement was performed on a Vickers microhardness tester (Struers DuraScan-20, Ballerup, Denmark), with a 25-gf load applied for 10 s in enamel and a 10-gf load for 15 s in dentin. Four sites on the dental longitudinal section surface were chosen and measured for each dental slab in the three groups (Fig.
1
a). The four sites of dental slabs were set at one-half the thickness of buccal enamel (middle enamel), 50 μm from the DEJ in enamel, 50 μm from the DEJ in dentin, and one-half the thickness of dentin (middle dentin). For each site, three indentations were performed to obtain a mean microhardness value.
×
Nanoindentation measurements and topographic analysis
Nanoindentation measurements for elastic modulus were carried out with a Berkovich tip on an atomic force microscope (AFM) (Bruker Dimension FastScan, Karlsruhe, Germany). Prior to measurement, specimens were irrigated ultrasonically for 10 min in deionized water and dried in a dryer at room temperature. Elastic modulus measurement was performed at the same four sites as those of microhardness measurements. For each site, three indentations were made. Force-displacement curves for each indentation were obtained, and the elastic modulus values of enamel, dentin, and the DEJ-adjacent region were calculated according to Oliver and Pharr's equation in a contact mode [
13
] with NanoScope Analysis software (Bruker Optics, Inc.).
For topographic analysis, two slabs were selected from each group and etched with 0.1 mol/L citric acid for 1 min. The topography of the dental surface was observed with AFM over an area of 10 × 10 μm.
Scanning electron microscopy and electron probe microanalysis
For scanning electron microscopy (SEM) and electron probe microanalysis (EPMA), four specimens from each group were fixed with 2.5% glutaraldehyde solution. After dehydration in increasing concentrations of ethanol solution (25, 50, 75, 95, and 100%), specimens were coated with a 20-nm gold-palladium layer. We used SEM (Philips XL30 FEG microscope, Eindhoven, The Netherlands) to observe the micro-morphological characteristics of enamel, dentin, and the DEJ in the three groups. Fissures in enamel were also analyzed by EPMA (JXA-8530F, JEOL, Tokyo, Japan) with area-mapping for the composition of the chemical elements Ca and P. X-ray profiles and element quantification were performed at 20 kV and 0.5 mA. The Ca/P ratios of the fissure and intact enamel were measured.
Crystallographic assessments
Enamel and dentin from each group were ground into powder. XRD profiles of the samples were obtained from an x-ray diffractometer (PANalytical Empyrean, Almelo, The Netherlands) with the scanning angle (2
θ
) ranging from 5° to 65° at room temperature. The Cu-Kα radiation source (
λ
 ≈ 0.15406 nm) was operated at 40 kV/40 mA. The phases and crystallinity of the enamel and dentin in each group were analyzed with Jade 5 software (MDI, Materials Data Inc., Livermore, CA, USA). The phases of the samples were identified based on the spectra of known phases from the Joint Committee on Powder Diffraction Standards (JCPDS). According to Scherrer's formula, crystallinity can be calculated through the wavelength of the radiation source, the full-width half-maximum (FWHM), and the diffraction angle (
θ
); larger FWHM suggests lower crystallinity. Thus, the FWHM of each spectrum was calculated to reflect the crystallinity of enamel and dentin after different radiation doses [
14
].
FT-Raman spectroscopy
Raman spectra of enamel powder and dentin powder in each group were acquired by Fourier Transform infrared Raman spectroscopy (HORIBA Jobin Yvon, Inc., Edison, NJ, USA) with a near-infrared (785 nm) laser. The spectrum data were collected over the range of 3700–400 cm− 1 with spectral resolution of 4 cm− 1. Spectral deconvolution was performed with Labspec 5 software (HORIBA Jobin Yvon, Inc.). After a polynomial baseline correction to remove the background due to fluorescence, areas under the bands at 960 cm− 1 and 2931 cm− 1 were determined, for analysis of differences in mineral and protein compositions in both enamel and dentin. Based on the Raman spectral data, the ratios of protein at 2931 cm− 1 to phosphate at 960 cm− 1 were calculated.
Statistical analysis
Continuous variables (microhardness and elastic modulus values) with normal distribution and equal variances were analyzed with analysis of variance (ANOVA) and expressed as means ± SD. Statistical differences in the microhardness and elastic modulus were analyzed with SPSS 22 software (IBM, Armonk, NY, USA). The significance level was set at 5%.
Results
Discussion
This article is based on an ex-vivo study, which attempts to distinguish direct radiation-induced effects on dental hard tissue from tooth damage associated with xerostomia. The results of our study do have confirmed the tooth damage induced by radiation. However, there are some limitations with this study. Firstly, we are unable to simulate the attenuation effect of the jaw bones and oral soft tissues to radiation. The teeth in the oral cavity are inferred to receive a smaller dose than the clinical treatment dose. Thus, when discussing clinical dose-relative effect, the attenuation effect of surrounding tissue should be taken into consideration. What's more, as a multifactorial disease, radiation caries can be influenced by the oral ecosystem (e.g., differences in salivary flow, microbial composition, dietary changes) in post-irradiated patients. In the present ex-vivo study, we could not evaluate the effects of those factors on the onset and progression of radiation caries. In-vivo studies are needed to better investigate the interaction between the radiation-induced damage on dentition and the radiation-induced changes of oral ecosystem.
Conclusions
In conclusion, we have shown the direct radiation-induced effects on the mechanical properties, micro-morphological structures, crystallinity, and chemical composition of dental hard tissue. The early destruction of the DEJ and DEJ-adjacent enamel, combined with the decreased crystallinity of enamel under radiation exposure, may be related to the formation of characteristic radiation caries.
Acknowledgements
Not applicable.
Funding
This research was supported by the National Natural Sciences Foundation of China (81472526 and 81873711) and the Science and Technology Planning Project of Guangdong Province (2016A020215094 and 2016A020216007).
Availability of data and materials
All data generated or analyzed during this study are included in this published article.
Ethics approval and consent to participate
The study was approved by the Ethics Committee of Guanghua School of Stomatology, Sun Yat-sen University. Informed consent was obtained from all participants.
Consent for publication
Not applicable.
Competing interests
The authors declare that they have no competing interests.
Publisher's Note
Springer Nature remains neutral with regard to jurisdictional claims in published maps and institutional affiliations.
Open Access
This article is distributed under the terms of the Creative Commons Attribution 4.0 International License (
http://​creativecommons.​org/​licenses/​by/​4.​0/​
), which permits unrestricted use, distribution, and reproduction in any medium, provided you give appropriate credit to the original author(s) and the source, provide a link to the Creative Commons license, and indicate if changes were made. The Creative Commons Public Domain Dedication waiver (
http://​creativecommons.​org/​publicdomain/​zero/​1.​0/​
) applies to the data made available in this article, unless otherwise stated.