01.12.2017 | Research | Ausgabe 1/2017 Open Access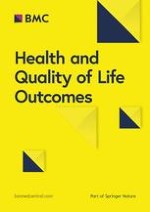 Discriminative ability of quality of life measures in multiple sclerosis
Zeitschrift:
Autoren:

Kirsten M. Fiest, Jamie Greenfield, Luanne M. Metz, Scott B. Patten, Nathalie Jetté, Ruth Ann Marrie
Wichtige Hinweise
Electronic supplementary material
Abstract
Background
Though many people with multiple sclerosis (MS) have comorbidities, the use of generic and disease-specific health related quality of life (HRQOL) scales to discriminate the effects of comorbidity has not been established. The utility of these scales to discriminate differences between persons with varying levels of disability is also unknown.
Methods
Using online questionnaires, a convenience sample of Albertans with MS was recruited between July 2011 and March 2013. Participants completed demographic questions, a validated comorbidity questionnaire, a self-reported disability scale, and the following HRQOL scales: the Short Form (SF)-36, SF-6D, Health Utilities Index-Mark III (HUI-III), and Multiple Sclerosis Quality of Life-54 (MSQOL-54). The ability of each HRQOL scale to distinguish between comorbidity groups was assessed using a one-way analysis of covariance, adjusting for age, sex, disease course, and disability level.
Results
Five hundred sixty three participants completed all relevant questionnaires. All HRQOL measures distinguished between persons with or without depression, while none were able to distinguish between participants with or without hypertension, thyroid disease, irritable bowel syndrome, or osteoporosis. The SF-36 physical scale, SF-6D, HUI-III, and MSQOL-54 physical scales were able to distinguish between all disability groups, though the HUI-III was better able to distinguish between individuals with moderate versus severe disability.
Conclusions
Disease-specific measures would discriminate better between those with and without comorbidities than generic-specific measures and the HUI-III would discriminate best between persons with differing severities of disability. Generic or disease-specific measures may be useful in future studies examining the effects of comorbidity in MS and the effects of treatment of comorbidities in MS.