01.12.2015 | Research article | Ausgabe 1/2016 Open Access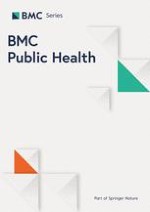 Distribution of genital human papillomavirus genotypes in benign clinical manifestations among men from Northern Spain
Zeitschrift:
Autoren:

L. Sara Arroyo, Miren Basaras, Elixabete Arrese, Silvia Hernáez, Valentín Esteban, Ramón Cisterna
Wichtige Hinweise
Competing interests
All authors declare no potential conflicts of interest.
Authors' contributions
LSA carried out molecular studies analysis, contributed in statistical analysis and interpretation of data, and drafted the manuscript. MB and EA participated in the design of the study and its coordination and have been involved in drafting the manuscript and revising it critically for important intellectual content. SH and VE have made substantial contributions to acquisition of samples, performing molecular studies and have revised the manuscript critically. RC conceived the study, participated in its design and coordination and has given final approval of the version to be published. All authors read and approved the final manuscript.
Abstract
Background
In the literature, data on the prevalence of human papillomavirus (HPV) infection in men vary significantly and the exact distribution of specific genotypes is still unclear. As infections usually occur without symptoms, men might only attend their hospital clinic when they have a specific concern, being in most cases genital warts (condylomas), which are often caused by low-risk HPV genotypes. The aim of this study was to assess HPV genotype distribution and prevalence among men attending hospital for HPV-associated conditions and to evaluate infection-associated factors.
Methods
Samples from men with clinical manifestations of HPV-related infections seen during 2007–2012 at the Clinical Microbiology and Infectious Control Department at Basurto University Hospital were genotyped using Linear Array HPV Genotyping Test kit (Roche Molecular Diagnostics, Germany). Data on probable risk factors were collected and investigated for possible association.
Results
Of 184 anogenital samples, 138 (75 %) were tested as positive for HPV; 57 (41.3 %) single HPV infections and 81 (58.7 %) multiple infections. Only 45.6 % of HPV-positive samples presented low-risk genotypes 6 or 11, whereas 71/138 (51.4 %) had at least one oncogenic (high-risk) genotype. Oncogenic genotypes and multiple HPV infections were both associated with a higher number of lifetime sexual partners and their incidence appeared to increase with patient age.
Conclusions
Although it is accepted that HPV 6 and 11 genotypes are main causes of condylomas, our findings show a high incidence of multiple infections and high-risk genotypes in men with benign HPV manifestations. The fact that the condyloma is a skin lesion facilitates the entry of virus into cells and thus cancer progression; therefore, monitoring for HPV is important, especially in those patients with high-risk genotypes (regardless of whether they cause condyloma).