01.12.2018 | Research article | Ausgabe 1/2018 Open Access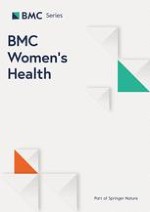 Does women's caste make a significant contribution to adolescent pregnancy in Nepal? A study of Dalit and non-Dalit adolescents and young adults in Rupandehi district
Zeitschrift:
Autoren:

Hridaya Raj Devkota, Andrew Clarke, Shanti Shrish, Dharma Nanda Bhatta
Wichtige Hinweise
Electronic supplementary material
Abstract
Background
Adolescent pregnancy is a public health concern worldwide. There are disparities in the occurrence of adolescence pregnancy in different social groups and settings; however, few studies have focused on the contribution of a woman's caste in early pregnancy in Nepal. This study aimed to examine the association between caste and adolescent pregnancy; and investigate factors that influence this among women of Dalit and non-Dalit caste groups.
Methods
A cross sectional survey among 457 women, age between 14 and 24 years was carried out in Rupandehi district of Nepal. Bivariate and multivariate logistic regression analysis using a stepwise entry method was performed to assess the association of women's caste, ethnicity and other socio-demographic and individual factors with early pregnancy.
Results
Over two thirds of the participants (69%) were pregnant during adolescence. The highest percentage of adolescent pregnancies were reported among women from J
anajati
groups (77%) and the lowest in B
rahmin/Chhetri
caste groups (45%); while 72.5% of women from D
alit
caste groups reported adolescent pregnancy. When adjusted for demographic and individual variables, early pregnancy was less likely among women who were from B
rahman/Chhetri
(OR: 0.60; 95% CI: 0.30, 1.22) and M
adhesi/Muslim
(OR 0.56; 95% CI: 0.23, 1.36) compared to women from the D
alit
caste, but multivariate regression analysis found none of these were statistically significant. Women who had secondary level education (OR: 0.34; 95% CI: 0.17, 0.65), had married after 17 years of age (OR: 0.02; 95% CI: 0.01, 0.14) and had attended fairs/clubs (OR: 0.40; CI: 0.21, 0.79) were significantly less likely to experience early age pregnancy. Women who drank alcohol (OR: 5.18; 95% CI: 1.02, 26.32) were significantly more likely to become pregnant during adolescence compared to women who did not drink alcohol.
Conclusions
Women's caste had no direct contributory role in the early pregnancy of the sample. Education, age at marriage and individual behaviours were the key contributing factors. Reducing the number of adolescent pregnancies requires addressing the factors that lead to and perpetuate child marriage; keeping girls within education systems for longer; increase the knowledge and control of girls over their own reproductive health and planning; and actions that promote gender respect within relationships, decision-making and negotiation among both girls and boys.