01.12.2018 | Research article | Ausgabe 1/2018 Open Access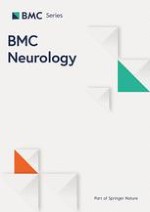 Dose effects of mycophenolate mofetil in Chinese patients with neuromyelitis optica spectrum disorders: a case series study
Zeitschrift:
Autoren:

Yujuan Jiao, Lei Cui, Weihe Zhang, Chunyu Zhang, Yeqiong Zhang, Xin Zhang, Jinsong Jiao
Wichtige Hinweise
Electronic supplementary material
Abstract
Background
Neuromyelitis optica (NMO) spectrum disorder (NMOSD) is a devastating autoimmune inflammatory disorder of the central nervous system, which can result in blindness or paralysis. Currently, there is a dire need for new treatment options in the clinic. Several case series have shown that mycophenolate mofetil (MMF) may be an effective treatment for NMOSD patients. The dosing of MMF in the treatment of NMOSD has been poorly studied. Therefore, we evaluated the efficacy, tolerability, influential factors and optimal dosage of MMF in Chinese patients with NMOSD.
Methods
A case series of 109 NMO or NMOSD (limited forms of NMO with seropositive AQP4-IgG) patients were retrospectively analyzed and followed up. Out of the 109 patients, 86 patients had received MMF for 6 months or longer and were included for efficacy assessment.
Results
When comparing the annualized relapse rate (ARR) of MMF treatment with that of pre-MMF treatment period, MMF was found to significantly reduce ARR in 75 (87%) patients (
p
 < 0.0001). The median pre-treatment Expanded Disability Status Scale (EDSS) score in remission decreased from 3 (range, 0–8.5) to 2.5 (range, 0–8) at the last follow-up (
p
 = 0.006), yet no significant difference was found in the visual score. The higher doses of MMF (1750 mg/d to 2000 mg/d) significantly lowered the relapse risks compared with lower doses (1000 mg/d or less,
p
 < 0.0001) or moderate doses (1250 to 1500 mg/d,
p
 = 0.031). Coexisting with systemic autoimmune diseases (HR, 2.418;
p
 = 0.0345) and attack number before MMF initiation (HR, 1.117;
p
 = 0.02) were important risk factors for relapses. MMF was generally well tolerated with adverse effects occurring in 21 patients (19%). While four patients decreased their daily doses because of the adverse effects, only one patient stopped MMF treatment.
Conclusions
MMF is generally effective and well tolerated in Chinese NMOSD patients. High-dose MMF was more potent than the lower dose for NMOSD patients, with 1750 mg of daily MMF being the recommended dosage for Chinese patients with NMOSD. MMF treatment reduces the frequency of relapses and improves the quality of life for patients with this debilitating disease.