01.12.2017 | Review | Ausgabe 1/2017 Open Access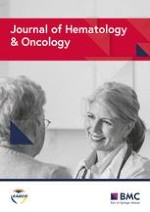 Drug-induced amino acid deprivation as strategy for cancer therapy
Zeitschrift:
Autoren:

Marcus Kwong Lam Fung, Godfrey Chi-Fung Chan
Abbreviations
ADI-PEG20
Pegylated arginine deiminase
ALL
Acute lymphoblastic leukemia
AOC
Aminooxetane-3-carboxylate
ASS1
Arginino-succinate synthetase
BPTES
Bis-2-(5-phenylacetamido-1,2,4-thiadiazol-2-yl)ethyl sulfide
B-Raf
v-raf murine sarcoma viral oncogene homolog B1
DFMO
D,L-α-difluoromethylornithine
DON
6-Diazo-5-oxo-L-norleucine
eIF2α
Eukaryotic initiation factor 2 alpha
MSC
Mesenchymal stromal cells
mTORC1
Mammalian target of rapamycin complex 1
NOD-SCID mouse
Non-obsese diabetes severe combined immune-deficiency mouse
OTC
Ornithine transcarbamylase
PI3K-Akt Pathway
Phosphatidylinositol 3-kinase-protein kinase B pathway
SLC1A5/38A2
Solute carrier family 1 member 5/38A2
T- ALL
T-lineage acute lymphoblastic leukemia
TORC1
Target of rapamycin complex 1
TORC2
Target of rapamycin complex 2
γ

-FBP
(R)-gamma-(2-fluoro-benzyl)-L-proline
Background
Uncontrollable cellular proliferation, invasion and metastasis are the characteristics of cancer cells. Due to the absence of cellular contact inhibition, cancer cells can form a huge mass (as in solid tumors) and also migrate to other parts of the body through either blood or lymphatic circulation [
1
]. In hematologic malignancies, cancer cells will eventually outnumber the normal blood cells by compromising the marrow microenvironment, interfering with the nutrient transport and immune functions of blood and lymph [
2
]. The malignant tissues in solid tumors invade and damage the surrounding tissues and spread to distant organs, leading to organ failure and death [
1
]. Cancer cells often have underlying genetic or epigenetic abnormalities affecting both coding and regulatory regions of the genome [
3
]. These genetic abnormalities cause changes in protein structures, dynamic and expression levels, which in turn alter the cellular metabolism of the cancer cells [
3
]. The subsequent changes in cell cycles making cancer cells proliferate in a much higher speed than normal counterparts [
1
]. With the increased metabolic rate and proliferation, the cancer tissues have a much higher nutrient demand compared to normal tissues [
4
]. As adaptation to fulfill the increased nutritional demand, cancer cells usually up-regulate the glucose and amino acid transporters on the cell membrane to obtain more nutrients from circulations [
5
]. Cancer cells may even rewire metabolic pathways, usually by enhancing glycolysis (known as Warburg effect) and glutaminolysis, to sustain higher rate of ATP production or energy supply [
1
,
4
,
6
]. Glucose and amino acids, especially glutamine, are highly demanded nutrient in cancer cells. Cancer cells are even considered as glutamine-addicting as absence of glutamine supply may induce apoptosis [
7
–
9
]. To minimize damages to normal cells, scientists have developed anti-cancer drugs targeting cells with relatively higher metabolic and cellular division rate by different mechanisms. Anti-metabolite is one of these anti-cancer drugs by interrupting the synthesis of bio-chemicals such as nitrogenous bases, nucleotides, or amino acids [
10
,
11
]. In clinical practice, the use of anti-metabolite is more common in hematologic malignancies, but their use in solid tumors is relatively less often [
12
]. Interestingly, some cancer cell types and tumor tissues are known to be auxotrophic to specific amino acid(s) [
13
,
14
]. Cancers' auxotrophy to different amino acids may be good druggable targets as they renders the cancer types vulnerable to specific amino acid starvation treatments [
15
]. This review focuses on the development of different amino acid depletion treatments in treating cancer.
Responses of cancer cells to amino acid starvation and the molecular mechanisms involved
When mammalian cells experience amino acid starvation, they would undergo a homeostatic response to amino acid shortage [
16
]. Briefly, with an unclear detection mechanism, amino acid deficiency may trigger general amino acid control pathway [
17
]. Such pathway involves shifting the resources and energy to expression of membrane transporters, growth hormones, and metabolic enzymes for amino acid homeostasis [
17
]. Up-regulation of membrane transporters and metabolic enzymes would enhance the amino acid uptake and synthesis, respectively [
17
].The cells may also recycle proteins and organelles to re-generate non-essential amino acids by autophagy [
18
]. By general amino acid control pathway and autophagy, the cells attempt to maintain amino acid homeostasis. The tumor tissues can also overcome amino acid starvation by enhancing angiogenesis to obtain more nutrient supply [
19
]. But when homeostasis cannot be achieved upon severe amino acid starvation, cancer cells may inhibit protein synthesis, suppress growth or even undergo programmed cell death [
20
]. The cell death mechanisms of amino acid starvation can be caspase-dependent apoptosis or autophagic cell death [
21
–
23
]. Amino acid transporters, specific metabolic enzymes, autophagy-associated proteins and even the amino acid itself can all be potential targets for controlling cancer growth. Tremendous effort has been put on glutamine starvation approach by targeting different parts of the glutamine metabolism, that led to the development of specific glutaminase inhibitor CB-839 in clinical trials of different cancers [
24
]. Clinically, L-asparaginase has been used for depleting asparagine in acute lymphoblastic leukemia [
25
]. Arginine deiminase and L-arginase are still under clinical trials for their anti-cancer efficacy for arginine depletion [
26
,
27
]. In the following paragraphs, the development of drugs for glutamine, asparagine, and arginine starvation will be discussed.
Glutamine metabolism inhibition as an anti-cancer strategy
The role of glutamine in human body
Glutamine is a non-essential amino acid, which means it can be synthesized within human cells. Cancer cells are known to be having enhanced glutaminolysis (conversion of glutamine into glutamate), suggesting glutamine is a very important nutrient for cancer cells [
28
]. Glutamine has multiple roles in metabolism, from bioenergetics to bio-synthesis of nucleotide, glutathione and other amino acids [
29
,
30
] [Fig.
1
]. Glutamine may be converted into α-ketoglutarate for ATP production in oxidative phosphorylation to provide energy for the cells. In cancer cells, glutamine may be equally important as glucose in providing energy depending on cancer type [
31
]. In impaired glucose metabolism, transamination of glutamine may help to enhance survival as reported in glioblastoma cells in vitro [
32
]. Glutamine is also precursor of nucleotides and other amino acids for proliferation and glutathione for protection against oxidative stress [
33
,
34
]. Under glutamine depletion, cancer cells may undergo
MYC
-mediated apoptosis [
9
]. Glutaminase is the key enzyme in breaking down glutamine into glutamate. But glutaminase is considered as a druggable target rather than a candidate for glutamine depletion. High glutaminase expression in tumor tissues may be associated with poor prognosis [
35
,
36
]. The reason may be that high glutaminase expression favors rapid conversion of glutamine to glutamate for use in tricarboxylic acid cycle or bio-synthesis of nucleotides and other amino acids.
×
Research targeting on glutamine metabolism inhibition in cancer treatment
Glutaminase inhibitor resistance and ways to enhance the efficacy for cancer treatment
Like any other chemotherapeutics, cancer cells may have resistance to glutaminase inhibitors. There are two glutaminase inhibitor resistance mechanisms reported [
58
,
65
]. One is the over-expression of GLS or GLS gene variant GLS-K325A leading to BPTES and CB-839 resistance in P493 lymphoma cell line and PC3 prostate cancer cell line respectively [
58
]. The report also showed that genetic inhibition of human GLS mRNA expression in subcutaneous tumor mouse model would also lead to tumor growth suppression [
58
]. These findings imply a novel therapeutic approach of inhibiting GLS gene expression when the cancer cells have GLS mutant gene or GLS over-expression. Another glutaminase inhibitor resistance mechanism is associated with asparagine auxotrophy. CB-839 resistant breast cancer cell line (but not their parental cells) showed down-regulated glutamine consumption and requires exogenous asparagine in cell culture medium for proliferation, implying glutamine independence in cancer cells may be related to the switch to asparagine pathway in order to reach the cellular demand for survival [
65
]. The Author then suggested that coupling GLS inhibition to low-asparagine diet may improve the efficacy of GLS inhibitors [
65
]. Table
1
summarizes the drug development of glutamine depletion approach. In summary, glutamine is a very important substrate in cancer survival, which makes glutamine metabolism a potentially druggable target. Combination of glutamine metabolism inhibition with other drugs may help in improving the therapeutic efficacy. Further investigation in both animal studies and clinical trials of different cancer types may help to determine the exact efficacy and safety profile of glutamine metabolism inhibition in cancer treatment.
Table 1
Current development of glutamine metabolism inhibition in treating cancer
Approach

Drug used

Cancer type tested and progress

Reference

Glutamine depletion

No specific glutamine depleting agent available, L-asparaginase acts as both L-glutamine and L-asparagine depleting agent (more detailed discussion in "Asparagine starvation")

1. Clinical use in treating specific hematologic malignancies, glutamine depletion considered as an off-target effect (Anti-cancer efficacy of L-asparaginase to be discussed in the part of L-asparagine depletion)

2. Glutamine depletion by methionine-L-sulfoximine suppressed sarcoma growth in vitro and HCC growth in vivo (subcutaneous (s.c) athymic mouse model)

Glutamine transporter inhibition

Specific inhibitor not yet available, benzylserine may inhibit one of the glutamine transporter SLC1A5

Benzylserine inhibited prostate cancer in vitro and in vivo (s.c. athymic mouse model)

Glutaminase inhibition

CB-839 (Glutaminase-1 specific)

1. Anti-proliferative effect on selected breast cancer cells in vitro and in vivo (s.c athymic mouse model), both as single agent or in combination with paclitaxel

2. CB-839 synergizes with erlotinib to induce apoptosis in EGFR-mutated non-small cell lung cancer in vitro and reduced tumor growth in vivo (s.c. SCID mouse model)

3. CB-839 synergizes with Bcl-2 inhibitor ABT-199 in killing AML blasts in vitro and in vivo (NOD/SCID γleukemic mouse model)

4. CB-839 synergizes with carfilzomib in killing proteasome inhibitor resistant myeloma cell lines in vitro

BPTES (Glutaminase-1 specific)

1. Growth suppression in glioma cells with IDH-mutation in vitro

2. Growth suppression in acute myeloid leukemia cells with IDH-mutation in vitro

3. Caused lymphoma cell death in vitro

4. Prolonged mice survival in subcutaneous HCC and lymphoma model (s.c athymic mouse models)

BPTES nanoparticle

1. Intravenous BPTES-NP injection caused drug concentration in pancreatic cancer cells in vivo (orthotopic athymic mouse model)

2. BPTES-NP significantly reduced G2/M/S cycling cells but not hypoxic cells in vivo.

3. BPTES-NP combined with metformin could enhance tumor suppression in vivo by simultaneous inhibition of glucose and glutamine metabolism.

DON (Target glutaminase-1, may also target glutamine fructose-6-phosphate amidotransferase)

DON: 1. Suppressed growth in colorectal cancer cells in vitro

2. Suppressed the growth and metastasis of subcutaneously implanted athymic mouse brain tumor

Alkyl benzoquinones, (Glutaminase-2 specific inhibitor)

Reduced proliferation and anchorage-independent colony formation and induce autophagy in liver cancer cells in vitro

968 (Glutaminase-1 specific)

1.Inhibited growth of oncogenic fibroblast, breast cancer and lymphoma cell lines in vitro through inhibition of glutaminase

2. Inhibited lymphoma growth in vivo (s.c. implanted lymphoma cell line in SCID mice)

3. Induced G1 phase cell cycle arrest, cellular stress and apoptosis and sensitized cells to anti-proliferative effect of paclitaxel in human ovarian cancer cell lines in vitro

4. Inhibited migration, proliferation and autophagy in non-small cell lung cancer in vitro, 968 combined with CQ further enhanced cell growth

5. Reduced the reactive oxygen species elimination capacity to potentiate the cytotoxicity induced by dihydroartmesinin in HCC in vitro
Asparagine starvation as an anti-cancer strategy
Arginine starvation as an anti-cancer strategy
Conclusions
With different approaches in interrupting amino acid metabolism in cancer cells, enzymatic depletion strategy is the most well-studied and promising. The hydrolytic enzymes can extensively eliminate the target amino acids to ensure specific amino acid depletion in blood circulation. With the previous research outcome mentioned above, we come up with several conclusions. Firstly, among all the glutamine metabolism inhibition treatments, glutaminase inhibition is apparently feasible due to the high specificity, efficacy and well tolerance shown in pre-clinical studies and clinical trials. The side effects of glutamine depletion using hydrolytic enzymes are too severe, and there isn't glutamine-specific hydrolytic enzyme yet, making it currently not a good approach for treating cancer patients. Glutamine transporter inhibitors currently developed require too high dosage and development of transporter inhibitors with higher potency may be required. Secondly, asparaginase depletion using L-asparaginase has been a very effective approach in treating hematologic malignancies with detailed toxicity profile and well-studied resistance mechanism. L-asparaginase demonstrated anti-cancer function even to solid tumors. However, the usage of L-asparaginase is currently limited to hematologic malignancies as the side effects may out-weight the benefits especially in adult patients. These side effects are mainly due to the anaphylaxis induction and off-target glutamine depletion in clinical use. Thirdly, although pegylated arginine deiminase and pegylated arginase I are both arginine depletors, arginine deiminase is foreign to human body and may not achieve sustainable arginine depletion in blood circulation. Further modification on ADI-PEG20 or proper drug combination may help overcoming the antibody-induced resistance to ADI-PEG20 and allow sustainable plasma arginine depletion. Pegylated human arginase I, though lacking clinical data on efficacy over a broad range of cancer types, it shows good safety profile and sustainable arginine depletion in patients. This suggests pegylated arginase I will be a suitable candidate for anti-cancer therapy, but more research is required to explore the potential use of pegylated arginase I in treating different cancer types.
In the future design of amino acid starvation treatment against cancer, there are several important aspects to consider. Firstly, the auxotrophy of cancer cells to particular amino acid(s) should be thoroughly investigated for the choice of amino acid target. The most ideal target will be an amino acid auxotrophic to cancer cells but not normal cells, and at the same time the amino acid is very important for cancer growth. Next, the enzyme is preferably of human origin. This may reduce the anaphylactic response and also antibody reaction. The use of human originated enzymes may help to reduce the side-effects and also drug resistance due to autoantibodies. Furthermore, the enzyme for amino acid depletion should be pegylated to prolong the half-life and reduce the immunogenicity. This may increase the durability of the enzyme in patients' circulation to allow sustainable amino acid depletion. The side-effects due to anaphylaxis may also be reduced. Last but not least, amino acid depletion should combine with other chemotherapeutic agents to enhance efficacy. Multi-drug protocols should be designed to provide effective and safe treatment regimen based on their complementary mechanisms.
Acknowledgements
Not applicable.
Availability of data and materials
Not applicable.
Ethics approval and consent to participate
Not applicable.
Consent for publication
Not applicable.
Competing interests
The authors declare that they have no competing interests.
Publisher's Note
Springer Nature remains neutral with regard to jurisdictional claims in published maps and institutional affiliations.
Open Access
This article is distributed under the terms of the Creative Commons Attribution 4.0 International License (
http://​creativecommons.​org/​licenses/​by/​4.​0/​
), which permits unrestricted use, distribution, and reproduction in any medium, provided you give appropriate credit to the original author(s) and the source, provide a link to the Creative Commons license, and indicate if changes were made. The Creative Commons Public Domain Dedication waiver (
http://​creativecommons.​org/​publicdomain/​zero/​1.​0/​
) applies to the data made available in this article, unless otherwise stated.