01.12.2015 | Research article | Ausgabe 1/2015 Open Access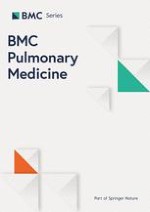 Dual phosphodiesterase type 5 inhibitor therapy for refractory pulmonary arterial hypertension: a pilot study
Zeitschrift:
Autoren:

Mai Kimura, Yuichi Tamura, Makoto Takei, Tsunehisa Yamamoto, Tomohiko Ono, Jun Fujita, Masaharu Kataoka, Masataka Kuwana, Toru Satoh, Keiichi Fukuda
Wichtige Hinweise
Competing interests
The authors declare that they do not have any non-financial competing interests (political, personal, religious, ideological, academic, intellectual, commercial or any other).
Authors' contributions
MK: wrote the manuscript; YT: study manager; TO: wrote the manuscript; MT: gathered clinical data; TY: gathered clinical data; Jun Fujita: performed statistical analyses; MK: gathered clinical data; MK: person in charge of treating connective tissue disease; TS: medical advisor; KF: physician in charge. All authors read and approved the final manuscript.
Abstract
Background
Recent vasodilating drugs have improved prognosis of Pulmonary arterial hypertension (PAH). Some reports describe the merits of combination therapies for PAH, and this study evaluated the efficacy and safety of phosphodiesterase type 5 inhibitors (PDE5i) combination therapy, using sildenafil and tadalafil, for multi-drug-resistant PAH.
Methods
We retrospectively analyzed 7 consecutive refractory patients with PAH administered either sildenafil 60 mg or tadalafil 40 mg as well as both ERA and prostanoid as combination therapies. All were started on the dual PDE5i (sildenafil and tadalafil at maximum dose).
Results
Treatment was generally well tolerated without severe adverse events. On completion of the study, the seven patients received right heart catheterization and the 6-minute walk test (6WMT) 9.6 ± 1.4 months after initiation of the dual PDE5i therapy, showing significant improvements in hemodynamic parameters and exercise tolerance. Mean pulmonary arterial pressure and pulmonary vascular resistance decreased from 47.9 ± 9.7 to 41.7 ± 9.2 mmHg (
P
 = 0.004) and 9.3 ± 2.7 to 6.7 ± 2.9 mmHg (
P
 = 0.018), respectively. Cardiac index and 6MWT also increased from 2.8 ± 0.9 to 3.1 ± 0.8 L/min/m
2
(
P
 = 0.026) and 353 ± 60 to 382 ± 62 m (
P
 = 0.014), respectively.
Conclusion
The findings support dual PDE5i therapy as a new treatment option for refractory PAH.