01.12.2017 | Research article | Ausgabe 1/2017 Open Access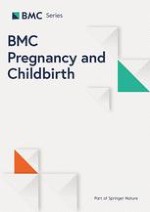 Duration of second stage of labor and instrumental delivery as risk factors for severe perineal lacerations: population-based study
Zeitschrift:
Autoren:

Marija Simic, Sven Cnattingius, Gunnar Petersson, Anna Sandström, Olof Stephansson
Abbreviations
ICD
the International Classifications of Diseases
Background
Severe perineal laceration is a common and important complication of vaginal delivery, with a strong impact on quality of life. Depending on the anatomical structures involved, severe perineal lacerations fall into two categories: third-degree lacerations, which involve the anal sphincter complex, and fourth-degree lacerations, which extend to the rectal mucosa. Severe perineal lacerations are associated with later faecal incontinence and pelvic organ prolapse [
1
–
3
]. Third and fourth degree perineal lacerations have been reported to occur in approximately 7% of vaginal deliveries among primiparous mothers in Sweden [
4
]. Clinical guidelines emphasize the importance of being aware of the risk factors for obstetric anal sphincter injury in order to prevent severe perineal lacerations. Several risk factors have been identified, including primiparity, large fetal size, vaginal instrumental delivery, and occiput posterior position [
5
–
10
].
The second stage of labor is defined as the time period from complete dilation of the cervix to birth of the infant. Prolonged second stage of labor has been associated with risks of adverse maternal outcomes, including severe perineal lacerations [
8
,
11
–
16
]. However, these studies have methodological limitations, including oversimplified categorization of second stage of labor, lack of information on study population characteristics and control of confounding [
11
,
15
]. To our knowledge, no previous study has used prospectively recorded information to investigate the duration of the second stage of labor as an independent risk factor for severe perineal lacerations, taking important maternal and delivery characteristics into account.
In the present population-based cohort study, we used data recorded from the partograph to investigate the effect of duration of the second stage of labor on the risk of severe perineal lacerations in primiparous mothers.
Methods
Design and setting of the study
Data from the population-based Stockholm-Gotland obstetrical database were used for the study. Through the electronic medical record database, prospectively collected information was obtained from all antenatal, delivery, and postnatal care units in the regions of Stockholm and Gotland, Sweden. There were 7 delivery hospitals in the region during the study period with approximately 25 000 annual births. Detailed data on maternal, pregnancy, delivery, and infant characteristics are forwarded on a daily basis from the medical records system to the database, which contains information from 2008 onwards.
Study population
The study population included all primiparous mothers who underwent vaginal delivery of a live singleton infant in cephalic presentation at 37 completed gestational weeks or later, between 2008 and 2014 (
n
 = 52 211), which is approximately 35% of all deliveries during the study period in the region. Deliveries without partographs or notation on complete dilation of the cervix were excluded.
Exposures and outcomes
Labor partograph data were used to measure the duration of the second stage of labor, defined as the time from the first notation of fully dilated cervix until delivery. Duration of the second stage of labor was categorised into five groups: 0 to <1 h (reference); 1 to <2 h; 2 to < 3 h; 3 to < 4 h; and ≥ 4 h.
From the first antenatal visit (usually at 7–12 gestational week), information about reproductive history, smoking habits, height, weight, state of health, family situation, the first day of the last menstrual period, were recorded by midwives. Delivery characteristics, such as onset of labor, epidural analgesia, use of oxytocin for labor augmentation, fetal head position, episiotomy, and mode of delivery were obtained from the partograph and standardized delivery records. Onset of labor was noted as either spontaneous start or induction. Use of oxytocin was analysed as any use during delivery or not. Since 2011, national guidelines with indications for augmentation with oxytocin exists. These implies use of oxytocin in the active first stage of labor when expected progress of 1 cm per hour has been delayed for 3 h or more. In the second stage, oxytocin is indicated without progress for one hour in the descending phase or 30 min or more in the pushing phase [
17
]. Use of methods of analgesia, including epidural, are based on the delivering mother's preferences as well as access to different methods in the delivery hospitals [
18
]. Information on fetal position at delivery was recorded by midwife as occiput posterior position or not. Episiotomy included medio-lateral and midline incision. The approach to use episiotomy was decided by the obstetrician or midwife. There are no national guidelines when to use episiotomy but it is recommended to perform medio-lateral or midline incision. Mode of vaginal delivery was obtained from delivery charts and diagnostic codes according to the Swedish version of the International Classifications of Diseases, tenth revision (ICD-10), and divided into non-instrumental and instrumental vaginal deliveries (the latter included both vacuum assisted vaginal delivery and forceps delivery). Information about infant birth weight and head circumference was obtained from standard delivery charts. Fetal macrosomia was defined as birth weight of more than 4 500 grams. Hospitals included in the study, follow the recommendations on delivery management issued by Swedish Society of Obstetrics and Gynecology [
18
].
Gestational age was determined using the following hierarchy: a) date of embryo transfer, b) early second trimester ultrasound, which is offered to all women early in the second trimester (generally at 18 weeks), c) date of last menstrual period reported at the first antenatal visit and d) from a postnatal assessment.
The outcome measure was severe perineal laceration involving the anal sphincter (third and fourth degree). Perineal lacerations were classified according to the standardized obstetric record or diagnostic codes (ICD-10: O70.2 and O70.3).
Statistical analyses
We investigated the effects of maternal, delivery and fetal factors on severe perineal lacerations. Unconditional logistic regression analysis was used to calculate crude and adjusted odds ratios (OR) with 95% confidence intervals (CIs). In the analysis of duration of second stage of labor and risk of severe perineal lacerations, we adjusted for maternal age, BMI, height, parental cohabitation, smoking, epidural analgesia, oxytocin augmentation, induction of labor, gestational age, episiotomy (yes/no), mode of delivery, occiput posterior position (yes/no), head circumference ≥ 35 cm (yes/no), birth weight more than 4 500 g (yes/no). Variables were categorized according to Table
1
. To investigate effect modification of duration of second stage of labor by mode of vaginal delivery (non-instrumental versus instrumental) an interaction variable was included in the regression models (mode of delivery in two categories and duration of second stage of labor in five categories). Stratified analyses by mode of delivery were also performed. A
p-value
<0.05 was considered statistically significant.
Table 1
Maternal, fetal and delivery characteristics, among nulliparous women with singleton term vaginal births
Time b

Severe perineal lacerations a

n

n

%

 0–< 1 h

16972

903

5.3

<.0001

 1–< 2 h

15238

1114

7.3

 2–< 3 h

9424

849

9.0

 3–< 4 h

6217

654

10.5

  ≥ 4 h

4360

530

12.2

Maternal age

<.0001

  ≤ 24

8846

460

5.2

 25–29

17176

1273

7.4

 30–34

18632

1650

8.8

  ≥ 35

7523

665

8.8

 Missing

34

2

-

BMI (kg/m 2)

0.014

  < 19.9

7102

550

7.7

 19.9–24.9

30021

2271

7.6

 25.0–29.9

9099

783

8.6

  ≥ 30

3021

241

7.9

 Missing

2968

205

-

Maternal height (cm)

<.0001

 130–154

1321

127

9.6

 155–159

4811

440

9.1

 160–164

12401

977

7.9

 165–169

14832

1127

7.6

 170–200

18309

1343

7.4

 Missing

537

36

-

Cohabiting

0.9

 Yes

47336

3664

7.7

 No

4385

337

7.7

 Missing

490

49

Daily smoking

<.0001

 Non-smoker

49543

3921

7.9

 Smoker

2259

106

4.7

 Missing

409

23

-

Gestational age (weeks)

<.0001

 37

2284

104

4.5

 38

5375

297

5.5

 39

11956

716

6.0

 40

16775

1351

8.1

 41

11702

1124

9.6

 42

4109

448

11.1

Induction of labor

<.0001

 Yes

8828

775

8.8

 No

43383

3275

7.5

Epidural analgesia

< .0001

 Yes

32756

2663

8.1

 No

19455

1387

7.1

Oxytocin augmentation

< .0001

 Yes

31095

2672

8.6

 No

21116

1378

6.5

Mode of delivery

< .0001

 Non-Instrumental

42261

2535

6.0

 Instrumental (vacuum extraction or forceps)

9950

1515

15.2

Episiotomy

< .0001

 Yes

4735

522

11.1

 No

47476

3528

7.4

Occiput posterior position

< .0001

 Yes

1658

229

13.8

 No

50553

3821

7.6

Birthweight more than 4500 g

< .0001

 Yes

767

161

20.9

 No

51412

3888

7.6

 Missing

32

1

-

Head circumference more than 35.5 cm

< .0001

 Yes

14613

1661

11.4

 No

37376

2366

6.3

 Missing

222

23

-
The statistical software package SAS 9.4 (version 6.1; SAS, Cary, NC, USA) was used for analysis.
Results
Among 52 211 primiparous mothers with singleton vaginal deliveries and information on the second stage of labor, 4 050 (7.8%) had third- or fourth- degree perineal lacerations.
When we calculated the risk of third and fourth degree lacerations depending on mode of vaginal delivery, we adjusted for duration of second stage of labor, maternal age, BMI, maternal height, cohabitation, smoking, epidural analgesia, oxytocin augmentation, induction of labor, gestational age, episiotomy, occiput posterior position, head circumference and birth weight. The aOR for instrumental deliveries was 2.24, 95% CI 2.07–2.42 (crude OR 2.87, 95% CI 2.68–3.07).
Discussion
In this large population-based cohort study we found an increasing risk of severe perineal lacerations within first 3 h of second stage of labor. Instrumental delivery was the most important risk factor for severe lacerations, together with parameters indicating large fetal size, such as high birth weight and large head circumference, and occiput posterior fetal position.
We used a population-based cohort from an electronic perinatal database based on medical records with prospectively recorded information analysed retrospectively. This enabled us to investigate the length of the second stage of labor in relation to severe perineal lacerations in various clinical scenarios. Our study base included a large population of primiparous women with detailed information on demographic data, maternal and delivery characteristic, which made it possible to control for relevant confounders.
Conclusion
We conclude that the risk of severe perineal lacerations increases during the first 3 hours of second stage of labor and thereafter remains relatively unchanged. Risk factors for perineal lacerations were instrumental delivery, large fetal size and occiput posterior position. This important information should be considered when weighting the risks and benefits of performing instrumental delivery, especially if the goal is to reduce the risk of maternal perineal trauma. We suggest that the decision to perform an instrumental vaginal delivery should be weighed against the option of continuing labor in the setting of reassuring maternal and fetal status. Unless there are signs of fetal distress or strong maternal discomfort, continuing labor may enable significant proportion of women to achieve spontaneous vaginal delivery, and thus lead to decrease in severe perineal lacerations.
Acknowledgements
None to declare.
Funding
This study was supported by grants from the Swedish Research Council (2013–2429 and 2008–5857) and by grants provided by the Stockholm County Council (ALF project 20130156).
Availability of data and materials
The data that support the findings of this study are available on request from the corresponding author [MS]. The data are not publicly available due to them containing information that could compromise research participant privacy.
Authors' contribution
OS conceived and designed the study together with MS and SC. MS and OS performed the analyses. GP, AS and OS contributed with materials. MS, OS, SC, GP and AS wrote, read, critically revised, and approved the final manuscript, and agree to be accountable for all aspects of the work.
Competing interests
The authors declare that they have no competing interests.
Consent for publication
Not applicable.
Ethics approval and consent to participate
The regional ethical review board of Karolinska Institutet, Stockholm, Sweden approved the study protocol. No written informed consent for participation in the study was obtained from participants since data was depersonalized prior to the analysis. No administrative permissions were obtained in order to use the data from the population- based Stockholm-Gotland obstetrical database.
Open Access
This article is distributed under the terms of the Creative Commons Attribution 4.0 International License (
http://​creativecommons.​org/​licenses/​by/​4.​0/​
), which permits unrestricted use, distribution, and reproduction in any medium, provided you give appropriate credit to the original author(s) and the source, provide a link to the Creative Commons license, and indicate if changes were made. The Creative Commons Public Domain Dedication waiver (
http://​creativecommons.​org/​publicdomain/​zero/​1.​0/​
) applies to the data made available in this article, unless otherwise stated.