01.12.2017 | Study protocol | Ausgabe 1/2017 Open Access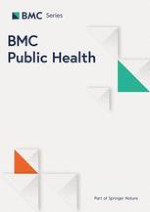 Early food for future health: a randomized controlled trial evaluating the effect of an eHealth intervention aiming to promote healthy food habits from early childhood
Zeitschrift:
Autoren:

Christine Helle, Elisabet Rudjord Hillesund, Mona Linge Omholt, Nina Cecilie Øverby
Abstract
Background
Childhood overweight and obesity is a global public health challenge. Primary prevention initiatives targeting parents have been called for to encourage a positive feeding environment and healthy eating habits that may lay a good foundation for future health. At the same time, there is a need for interventions which combine accessibility and scalability with cost effectiveness.
Today's parents are extensive Internet-users, but only a few randomized controlled trials have investigated the use of Internet to promote healthy eating habits in early childhood. In
Early Food for Future Health
we have developed and will evaluate an Internet-based tool for parents of children between 6 and 12 months, aiming to increase knowledge about infant nutrition and foster protective feeding behavior.
Methods
During springtime 2016, parents of children aged between 3 and 5 months were recruited through Norwegian child health centres and announcements on Facebook. After completing the baseline questionnaire, 718 parents were individually randomized to intervention- or control group. The intervention group received monthly emails with links to an age-appropriate web-site when their child was between 6 and 12 months. The control group received ordinary care from the child health centres.
The data-collection is ongoing. All participants will be followed up at ages 12 and possibly 24 and 48 months, with questionnaires relating to eating behaviour and feeding practices, food variety and diet quality.
Discussion
Providing guidance and counseling to parents of infants is an important task for health authorities and the public child health services.
Early Food for Future health
is an intervention focusing on promoting early healthy food-habits which may prevent childhood overweight and obesity. If proven to be effective,
Early Food for Future Health
can be used by parents and public health nurses for supplementary guidance on feeding practices and diet.
This study has the potential to provide greater insight and understanding regarding early parental feeding practices, child eating behavior and the development and efficacy of Internet-based public health interventions.
Trial registration