01.12.2018 | Research article | Ausgabe 1/2018 Open Access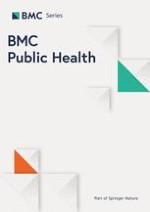 Early postnatal home visits: a qualitative study of barriers and facilitators to achieving high coverage
Zeitschrift:
Autoren:

Yared Amare, Pauline Scheelbeek, Joanna Schellenberg, Della Berhanu, Zelee Hill
Abstract
Background
Timely interventions in the postnatal period are important for reducing newborn mortality, and early home visits to provide postnatal care are recommended. There has been limited success in achieving timely visits, and a better understanding of the realities of programmes is needed if improvements are to be made.
Methods
We explored barriers and facilitators to timely postnatal visits through 20 qualitative interviews and 16 focus group discussions with families and Health Extension Workers in four Ethiopian sites.
Results
All sites reported some inaccessible areas that did not receive visits, but, Health Extension Workers in the sites with more difficult terrain were reported to make more visits that those in the more accessible areas. This suggests that information and work issues can be more important than moderate physical issues. The sites where visits were common had functioning mechanisms for alerting workers to a birth; these were not related to postnatal visits but to families informing Health Extension Workers of labour so they could call an ambulance. In the other sites, families did not know they should alert workers about a delivery, and other alert mechanisms were not functioning well. Competing activities reducing Health Extension Worker availability for visits, but in some areas workers were more organized in their division of their work and this facilitated visits. The main difference between the areas where visits were reported as common or uncommon was the general activity level of the Health Extension Worker. In the sites where workers were active and connected to the community visits occurred more often.
Conclusions
If timely postnatal home visits are to occur, CHWs need realistic catchment areas that reflect their workload. Inaccessible areas may need their own CHW. Good notification systems are essential, families will notify CHWs if they have a clear reasons to do so, and more work is needed on how to ensure notification systems function. Work ethic was a clear influencer on whether home visits occur, studies to date have focused on understanding the motivation of CHWs as a group, more studies on understanding motivation at an individual level are needed.