01.12.2017 | Research article | Ausgabe 1/2017 Open Access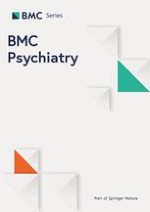 Early response in cognitive-behavior therapy for syndromes of medically unexplained symptoms
Zeitschrift:
Autoren:

Maria Kleinstäuber, Michael J. Lambert, Wolfgang Hiller
Abbreviations
(rm)ANOVA
(repeated measure) analysis of variance
BDI-II
Beck Depression Inventory-II
CBT
Cognitive-behavior therapy
DSM-IV/−5
Diagnostic and Statistical Manual for Mental Disorders, 4th/5th revision
FU-5P/−20 T
Follow-up assessment after 5 therapy-preparing sessions/20 therapy sessions
ICD-10
International Classification of Diseases, 10th revision
MDD
Major depressive disorder
MUS
Medically unexplained symptoms
RCI+/−
Subgroup which fulfilled/ did not fulfill the reliable change index
RCT
Randomized controlled trial
SOMS-7 T
Screening for Somatoform Disorders-7 T
Background
The term "early response" originates from pharmacological research, in particular research of inexplicable relapse during continuation treatment [
1
]. The Columbia Group led by Frederic M. Quitkin [
2
] defined the phenomenon of the "true-drug initial response pattern" which means that a
delayed
persistent response predicts a positive long-term outcome of an antidepressant treatment. In the contrary, an
early
response going along with patterns of fluctuating improvement is rather associated with relapse [
3
] and rather attributable to placebo effects [
2
].
In psychotherapy research only a few studies [
4
–
8
] have investigated the timing of response in psychotherapy. In contrast to pharmacotherapy, they demonstrated that early response patterns are related to better intermediate and long-term outcomes. One of the earliest studies on rapid response in psychotherapy was conducted by Fennell and Teasdale [
4
]. The authors compared a sample of patients with major depressive disorder (MDD) who responded to cognitive-behavior therapy (CBT) with a median change in depressive symptoms (46%) or more with MDD patients whose response was lower than a median improvement before the fourth therapy session. The results showed that the rapid responders maintained their early therapy gains throughout the active treatment period. Moreover, those who demonstrated an early therapy response continued to do better until the end of the treatment than those who initially hardly improved. Patients who were below the median change of depressive symptoms after the first three sessions had outcomes at the end of therapy which were similar to those of control participants who received treatment as usual (TAU). Finally authors could demonstrate that the extent of early change in depressive symptoms strongly predicted post-treatment outcome in the CBT but not in the TAU control group.
In another study Renaud et al. [
5
] demonstrated (in a group of depressive adolescents) that early responders compared to individuals whose score did not change or deteriorated after the first two treatment weeks had better outcomes at the end of therapy and at a 1- and 2-year follow-up. This finding was similar across three different kinds of therapy (CBT, systemic behavioral family therapy, and nondirective supportive treatment). Similarly Haas et al. [
6
] showed in an outpatient psychotherapy sample of 147 patients with mixed diagnoses of mental disorders that a rapid response across sessions 1 through 3 predicted better long-term outcomes, even after analyses controlled for initial symptom severity. Furthermore there are two studies [
7
,
8
] in which patterns of response in early therapy sessions were examined as a function of patients' pre-treatment symptom severity.
Lutz et al. [
7
] examined a completer sample of
N
= 162 depressive patients treated with different treatment protocols (cognitive behavior therapy, interpersonal therapy, imipramine plus clinical management, pill-placebo plus clinical management) were analyzed with growth mixture models in order to identify meaningful patterns of early change of depression severity. Type of treatment had low explanatory power for the change of depressive symptoms at termination and follow-up. In contrast, patterns of early change as well as pre-treatment overall symptom severity were significant predictors of short- and long-term outcomes. In particular results showed that patients with moderate to severe depression and rapid early improvement had the highest rate of reliable improvement (100%) at both 16- week and 18-month follow-up. In contrast, the lowest rate of improvement at termination (34%) was found in patients who had a mild to moderate level of depression at pre-treatment and who demonstrated a moderate improvement during early therapy sessions. However, these patients showed further improvement during the follow-up phase. In another study by Lutz et al. [
8
] a large sample of psychotherapy outpatients with mixed diagnoses was analyzed with growth mixture models. According to their level of pre-treatment depression patients were assigned to one of three subgroups. Group 1 indicated mild, group 2 moderate, and group 3 severe depressive symptoms at pre-treatment. For each group the authors identified 4 different response patterns. Whereas some of these response patterns were less similar between the three groups, there was one pattern which appeared in all three subgroups and which was characterized by only slight changes during the first five sessions. Interestingly this response pattern was associated with a low benefit from therapy at post-treatment assessment in all three groups.
In two of the studies mentioned above [
4
,
8
] the authors tried to identify predictors of early response in psychotherapy. Fennel et al. [
4
] could not find differences between depressive patients responding rapidly to CBT vs. patients who only slightly changed during the first two weeks of treatment in regard to demographics, clinical variables (e.g., duration, severity of symptoms), and antidepressant medication at pre-treatment. Lutz et al. [
8
] could identify depressive and interpersonal problems, agoraphobic symptoms and somatization, and problems at school or in the job as predictors of the identified patterns of changes in the early phase of therapy.
This summary of studies demonstrates that there is a substantial number of patients who experience an early positive change in therapy before it is completed or therapy techniques are initiated. However this phenomenon of early response has been examined only in a very limited number of groups of patients – mainly in depressive patients [
4
,
5
,
7
] or patients with mixed diagnoses [
6
,
8
]. Other clinical samples, in which early response could be of special interest, have not been investigated in regard to this phenomenon. A clinical sample could be patients suffering from syndromes of medically unexplained physical symptoms (MUS).
Medically unexplained symptoms (MUS) are somatic symptoms that cannot or have not been sufficiently explained by organic causes after a thorough physical examination [
9
]. According to diagnostic criteria of the fourth revision of the Diagnostic and Statistical Manual for Mental Disorders (DSM-IV) [
10
], the chronic and severely distressing manifestation of MUS is a core characteristic of any one of the following somatoform disorders: somatization disorder, undifferentiated somatoform disorder, and pain disorder. According to the current revision of DSM - DSM-5 [
11
] – these three diagnostic categories are covered by somatic symptom disorder. Syndromes of MUS are highly prevalent in the general population [
12
], in primary care [
13
], and in medical specialist settings [
14
]. In longitudinal studies a high risk of symptom persistence has been demonstrated [
15
]. MUS and somatoform disorders are associated with high rates of comorbid mental disorders [
16
], high levels of symptom-related burden and disability in everyday life functioning [
17
]. As a consequence of extensive utilization of health care services [
18
] health care costs are substantially increased in this group of patients. Psychological interventions, especially cognitive behavior therapy, have been demonstrated to be effective in reducing symptom severity but also secondary outcomes (e.g., level of functional disability, depressive and anxiety symptoms) [
19
,
20
].
There are several reasons why early response patterns in somatoform patients could be of special interest. Due to the somatic nature of their complaints patients with somatoform disorders partly attribute their symptoms strongly to biomedical causes [
21
]. Consequently for a subset of these patients it is difficult to consider psychotherapy as a helpful and appropriate treatment for their complaints. Due to this issue it is not surprising that the physician-patient relationship can be conflict-laden and characterized by problems in communication [
22
]. A typical feature of such communication problems is that patients appear as demanding or premeditated to pursue certain ideas (especially finding a somatic cause of their symptoms) [
23
]. In turn physicians can feel pressured or controlled [
24
]. When patients strongly complain about their symptoms physicians are likely to prescribed somatic interventions [
25
]. Thus it is not surprising that patients suffering from long-standing MUS often present with a long history of somatic diagnostic procedures and treatments often accompanied by feelings of disappointment and frustration, negative interpersonal relationship experiences, and hopelessness [
26
]. These negative experiences usually contrast with interpersonal experiences in the early process of psychotherapy and may reduce the rate of early response. To our knowledge there is only one previous study examining the phenomenon of early response in patients with MUS. Lackner, Gudleski, Krasner, Powell, and Katz [
27
] demonstrated that 30% of patients suffering from a specific functional somatic syndrome characterized by unexplained gastrointestinal symptoms – irritable bowel syndrome (IBS) – fulfilled criteria of rapid response (affirmative response to 2 binary [Yes/No] adequate relief measures of pain and other IBS symptoms; decrease in Irritable Bowel Syndrome Severity Scale [
28
] total score of ≥50 points after four weeks of treatment; patients who did not meet both of these criteria at week 12 were classified as non rapid responders). Rapid responders had higher symptom severity at baseline but also a better outcome in regard to symptom reduction at post-treatment in comparison to non rapid responders.
Ilardi and Craighead [
29
,
30
] reviewed studies of CBT for depression in regard to common factors and demonstrated that the majority of symptomatic improvement in CBT occurs prior to the formal induction of techniques being specific to CBT. Accordingly the authors assumed that non-specific factors rather than specific techniques explain the efficacy of CBT, in particular by ameliorating patients' feelings of hopelessness at the beginning of treatment. This explanation underlines the idea that early response patterns in psychotherapy could play a special role in samples of patients with chronic somatoform disorders: New experiences of therapeutic alliance contrast with patients' previous problematic experiences of interpersonal patient-clinician relationship. This idea can be especially well investigated in the context of the German health-care system which offers patients with mental disorders five therapy-preparing sessions before therapy actually starts. During these sessions actions such as diagnostics, or creating a therapy plan but no specific therapeutic techniques are initiated.
Therefore the
first aim
of the current study was to examine if there are changes in general regarding the severity of somatic symptoms and symptom-related outcomes after 5 therapy-preparing sessions. The
second aim
was to analyze if response scores after these therapy-preparing sessions predict therapy outcomes at the end of therapy, controlling for pre-treatment level of disturbance. The
third aim
was to compare patients reaching a reliable change of symptoms during the early five sessions of therapy with patients who do not reach this reliable change, in regard to their symptom scores at pre-treatment, after the therapy-preparing sessions, and at the end of treatment. Finally the
fourth aim
was to examine if early changes in psychotherapy for somatoform disorders are associated with demographic and clinical variables.
Methods
Results
Discussion
The central aims of the current study were first to examine early symptom changes in patients with medically unexplained symptoms (MUS) during five therapy-preparing sessions. Secondly, we wanted to find out if these early changes are predictors of therapy outcome at therapy termination, after controlling for pre-treatment scores. The third aim was to investigate differences between patients who reached a reliable change after the therapy-preparing phase with patients who did not. Finally we examined if early changes in CBT for somatoform disorders are associated with demographic and clinical variables. Most important findings are summarized and discussed in the following.
Conclusions
It is important to emphasize that finally it should not be concluded from our data that "just listening" and "validating symptom-related distress" is sufficient to treat patients with chronic MUS. It is not realistic to expect that the kinds of problems of patients who suffer over many years from distressing and impairing somatic symptoms can be solved within five sessions and that these effects are long-lasting. Our data should be rather interpreted as evidence that changes during these early sessions have a strong predictive value for long-term outcomes in somatoform patients. Although we do not know exactly which mechanisms cause early response patterns it makes sense to assume that new experiences in the therapeutic relationship can already have healing effects in patients with MUS, especially under consideration of patients' typical previous interpersonal experiences in patient-clinician relationships. This assumption would especially fit specific early responses in regard to affective-emotional variables in contrast to somatic symptom severity. Wampold [
59
] postulates in his contextual model of psychotherapy that an initial bond between patient and therapist is an important basis for making therapy work and for initiating important therapeutic processes – such as the stepwise extension of MUS-patients' biomedical causal symptom attributions to psychosocial factors.
Future studies are needed to replicate our findings with larger sample sizes and including active control conditions. These studies should also apply assessments not only after single but after every session in order to monitor the early response pattern and therapy process session by session. Moreover an important conclusion is that future research should not only focus on somatic symptom severity, as it has happened in almost all previous intervention studies on somatoform patients [
19
,
20
], but also include symptom-related outcomes. It has to be emphasized that reducing symptom severity is in fact not the primary aim of CBT for somatoform disorders but rather improving symptom coping. In general it seems that research on early response patterns in psychotherapy should not only focus on primary outcomes [e.g., 4, 5, 7], since these patterns can possibly vary dependent on which type of outcome is considered. We implemented all mentioned issues which are important for future research on therapy processes in CBT for MUS in a further large multicenter RCT in which we compare a conventional CBT with a CBT enriched with emotion regulation strategies for somatoform patients. Further details of this study can be taken from the study protocol [
60
]. We hope that we can move forward with gaining more insight into early response patterns and its mechanisms in somatoform patients.
Acknowledgements
Special thanks to the Ann-Christin Krämer-Heil, Christine Serwe, Petra Thomas, Carina Grama, and Fabian Jasper who supported us with diagnostic interviews and recruiting patients.
Funding
There was no funding for the study.
Availability of data and materials
The datasets during and/or analyzed during the current study available from the corresponding author on reasonable request.
Authors' contributions
MK analyzed data and wrote the first draft of the paper. All authors interpreted data. ML and WH supervised the preparation of the manuscript. All authors read and approved the final manuscript. ML proofread the final manuscript.
Competing interests
The authors declare that they have no competing interests.
Consent for publication
Not applicable.
Ethics approval and consent to participate
The study was approved by the Ethics Committee of the German Psychological Association (DGPs; reference number: WH28092006DGPS; approval date: 29 October 2006). Each patient had to sign informed consent during the diagnostic interview before random assignment.
Publisher's Note
Springer Nature remains neutral with regard to jurisdictional claims in published maps and institutional affiliations.
Open Access
This article is distributed under the terms of the Creative Commons Attribution 4.0 International License (
http://​creativecommons.​org/​licenses/​by/​4.​0/​
), which permits unrestricted use, distribution, and reproduction in any medium, provided you give appropriate credit to the original author(s) and the source, provide a link to the Creative Commons license, and indicate if changes were made. The Creative Commons Public Domain Dedication waiver (
http://​creativecommons.​org/​publicdomain/​zero/​1.​0/​
) applies to the data made available in this article, unless otherwise stated.