01.12.2017 | Research | Ausgabe 1/2017 Open Access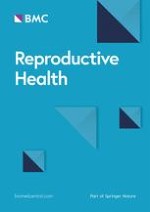 Echoes of old HIV paradigms: reassessing the problem of engaging men in HIV testing and treatment through women's perspectives
Zeitschrift:
Autoren:

Leila Katirayi, Addmore Chadambuka, Auxilia Muchedzi, Allan Ahimbisibwe, Reuben Musarandega, Godfrey Woelk, Thorkild Tylleskar, Karen Marie Moland
Abstract
Background
With the introduction of 2016 World Health Organization guidelines recommending universal antiretroviral therapy (ART), there has been increased recognition of the lack of men engaging in HIV testing and treatment. Studies in sub-Saharan Africa indicate there have been challenges engaging men in HIV testing and HIV-positive men into treatment.
Methods
This qualitative study explored women's perspective of their male partner's attitudes towards HIV and ART and how it shapes woman's experience with ART. Data were collected through in-depth interviews and focus group discussions with HIV-positive pregnant and postpartum women on Option B+ and health care workers in Malawi and Zimbabwe. In Malawi, 19 in-depth interviews and 12 focus group discussions were conducted from September–December 2013. In Zimbabwe, 15 in-depth interviews and 21 focus-group discussions were conducted from July 2014–March 2014.
Results
The findings highlighted that many men discourage their partners from initiating or adhering to ART. One of the main findings indicated that despite the many advancements in HIV care and ART regimens, there are still many lingering negative beliefs about HIV and ART from the earlier days of the epidemic. In addition to existing theories explaining men's resistance to/absence in HIV testing and treatment as a threat to their masculinity or because of female-focused health facilities, this paper argues that men's aversion to HIV may be a result of old beliefs about HIV and ART which have not been addressed.
Conclusions
Due to lack of accurate and up to date information about HIV and ART, many men discourage their female partners from initiating and adhering to ART. The effect of lingering and outdated beliefs about HIV and ART needs to be addressed through strengthened communication about developments in HIV care and treatment. Universal ART offers a unique opportunity to curb the epidemic, but successful implementation of these new guidelines is dependent on ART initiation and adherence by both women and men. Strengthening men's understanding about HIV and ART will greatly enhance women's ability to initiate and adhere to ART and improve men's health.