01.12.2015 | Research article | Ausgabe 1/2015 Open Access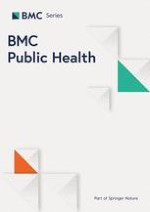 Economic costs of outbreaks of acute viral gastroenteritis due to norovirus in Catalonia (Spain), 2010–2011
Zeitschrift:
Autoren:

Encarna Navas, Nuria Torner, Sonia Broner, Pere Godoy, Ana Martínez, Rosa Bartolomé, Angela Domínguez, the Working Group for the Study of Outbreaks of Acute Gastroenteritis in Catalonia
Wichtige Hinweise
Competing interests
The authors declare that they have no competing interests.
Authors' contributions
All authors have seen and approved the final manuscript and have contributed significantly to the work. EN, NT and AD conceived the idea and drafted the manuscript; SB performed statistical analysis; PG, AM reviewed the manuscript; RB performed microbiological analysis.
Authors' information
Not applicable.
Availability of data and materials
Not applicable.
Abstract
Background
To determine the direct and indirect costs of outbreaks of acute viral gastroenteritis (AVG) due to norovirus in closed institutions (hospitals, social health centers or nursing homes) and the community in Catalonia in 2010–11.
Methods
Information on outbreaks were gathered from the reports made by epidemiological surveillance units. Direct costs (medical visits, hospital stays, drug treatment, sample processing, transport, diagnostic tests, monitoring and control of the outbreaks investigated) and indirect costs (lost productivity due to work absenteeism, caregivers time and working hours lost due to medical visits) were calculated.
Results
Twenty-seven outbreaks affecting 816 people in closed institutions and 74 outbreaks affecting 1,940 people in the community were detected. The direct and indirect costs of outbreaks were € 131,997.36 (€ 4,888.79 per outbreak) in closed institutions and € 260,557.16 (€ 3,521.04 per outbreak) in community outbreaks. The cost per case was € 161.76 in outbreaks in closed institutions and € 134.31 in community outbreaks. The main costs were surveillance unit monitoring (€ 116,652.93), laboratory diagnoses (€ 119,950.95), transport of samples (€ 69,970.90), medical visits (€ 25,250.50) and hospitalization (€ 13,400.00).
Conclusions
The cost of outbreaks of acute viral gastroenteritis due to norovirus obtained in this study was influenced by the number of people affected and the severity of the outbreak, which determined hospitalizations and work absenteeism. Urgent reporting of outbreaks would allow the implementation of control measures that could reduce the numbers affected and the duration of the illness and thus the costs derived from them.