01.12.2019 | Study protocol | Ausgabe 1/2019 Open Access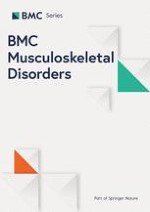 Effect of a short message service (SMS) intervention on adherence to a physiotherapist-prescribed home exercise program for people with knee osteoarthritis and obesity: protocol for the ADHERE randomised controlled trial
Zeitschrift:
Autoren:

Rachel K. Nelligan, Rana S. Hinman, Jessica Kasza, Sarah Schwartz, Alexander Kimp, Lou Atkins, Kim L. Bennell
Wichtige Hinweise
Electronic supplementary material
Publisher's Note
Springer Nature remains neutral with regard to jurisdictional claims in published maps and institutional affiliations.
Abstract
Background
Knee osteoarthritis (OA) is a highly prevalent condition. People with knee OA often have other co-morbidities such as obesity. Exercise is advocated in all clinical guidelines for the management of knee OA. It is often undertaken as a home-based program, initially prescribed by a physiotherapist or other qualified health care provider. However, adherence to home-based exercise is often poor, limiting its ability to meaningfully change clinical symptoms of pain and/or physical function. While the efficacy of short message services (SMS) to promote adherence to a range of health behaviours has been demonstrated, its ability to promote home exercise adherence in people with knee OA has not been specifically evaluated. Hence, this trial is investigating whether the addition of an SMS intervention to support adherence to prescribed home-based exercise is more effective than no SMS on self-reported measures of exercise adherence.
Methods
We are conducting a two-arm parallel-design, assessor-and participant-blinded randomised controlled trial (ADHERE) in people with knee OA and obesity. The trial is enrolling participants exiting from another randomised controlled trial, the TARGET trial, where participants are prescribed a 12-week home-based exercise program (either weight bearing functional exercise or non-weight bearing quadriceps strengthening exercise) for their knee by a physiotherapist and seen five times over the 12 weeks for monitoring and supervision. Following completion of outcome measures for the TARGET trial, participants are immediately enrolled into the ADHERE trial. Participants are asked to continue their prescribed home exercise program unsupervised three times a week for 24-weeks and are randomly allocated to receive a behaviour change theory-informed SMS intervention to support home exercise adherence or to have no SMS intervention. Outcomes are measured at baseline and 24-weeks. Primary outcomes are self-reported adherence measures. Secondary outcomes include self-reported measures of knee pain, physical function, quality-of-life, physical activity, self-efficacy, kinesiophobia, pain catastrophising, participant-perceived global change and an additional adherence measure.
Discussion
Findings will provide new information into the potential of SMS to improve longer-term exercise adherence and ultimately enhance exercise outcomes in knee OA.
Trial registration
Prospectively registered with the Australian New Zealand Clinical Trials Registry. Reference: ACTR
N12617001243303
Date/version:
August 2019/two