24.04.2019 | Original Article | Ausgabe 5/2019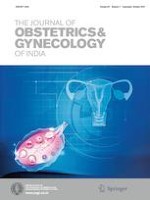 Effect of Melatonin on Blood Loss After Cesarean Section: A Prospective Randomized Double-Blind Trial
Zeitschrift:
Autoren:

MD Marzieh Beigom Khezri, MD Morteza Delkhosh Reihany, MD Talaat Dabbaghi Ghaleh, MD, MPH Navid Mohammadi
Wichtige Hinweise
Marzieh Beigom Khezri is working as associate professor of anesthesia in a tertiary teaching hospital, specialized for obstetrics and gynecology affiliated to Qazvin University of medical science. Her areas of interest in research are mostly in the fields of post-operative pain and obstetric hemorrhage management; Morteza Delkhosh Reihany has worked as an anesthesiologist since 2013. He completed his fellowship in palliative medicine last year. Furthermore, he works as an anesthesiologist and also in pain clinic for relieving chronic pains now. Dr. Delkhosh is interested in clinical research in the field of pain and advanced methods of anesthesia; Talaat Dabbaghi Ghaleh is an expert gynecologist with 24 years of educational and academic experience. She has also completed a fellowship in infertility and works in an infertility clinic too. Dr. Dabbaghi is a faculty in Qazvin University of Medical Sciences with the rank of the associate professor now; Navid Mohammadi is a practiced physician and associate professor in community and preventive medicine at Qazvin University of Medical Sciences, Iran. Dr. Mohammadi is also a director member of the preventive medicine and public health research center in Iran University of Medical Sciences, Tehran, Iran. He has completed fellowship in "simulation in medical education" from the University of Ottawa, Canada in 2015. Dr. Mohammadi is interested in clinical and epidemiological research to improve patient care as well as the level of knowledge about health problems in the community.
Publisher's Note
Springer Nature remains neutral with regard to jurisdictional claims in published maps and institutional affiliations.
Abstract
Background and Objectives
The similarities between the melatonin and oxytocin signaling could lead to increased contractility of myometrium. We designed this randomized double-blind, placebo-controlled trial to evaluate the efficacy of melatonin in reduction of blood loss during and after the lower segment cesarean section.
Methods
One hundred and twenty patients who had been scheduled for cesarean section under spinal anesthesia were enrolled in the study. We randomly allocated them to one of the three following groups to receive either melatonin 3 mg (M3), melatonin 6 mg (M6), or placebo (P) sublingually 20 min before the surgery. The hemoglobin levels before and 12 h after surgery, the mean weight of the materials used in the operation time, the need for additional oxytocic therapy, and the incidence of adverse effects were probed and recorded.
Results
There was a significant difference between the group M
6
and both M
3
and P in the mean weight of the materials (
p
 = .024 and .041, respectively) and between M
6
and P groups in terms of mean decrease in hemoglobin during 12 h after cesarean section (
p
 = .029).
Conclusion
Using 6 mg melatonin, sublingually, as a premedication in patients undergoing cesarean section with spinal anesthesia could statistically reduce the amount of blood loss after the lower segment cesarean section, although it may not be clinically meaningful.
Registration number
: ACTRN12612000117819 and
ClinicalTrials.gov Identifier
: NCT01572805