01.12.2017 | Study protocol | Ausgabe 1/2017 Open Access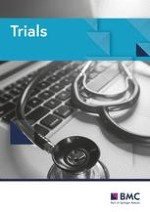 Effect of Pycnogenol® on attention-deficit hyperactivity disorder (ADHD): study protocol for a randomised controlled trial
Zeitschrift:
Autoren:

Annelies A. J. Verlaet, Berten Ceulemans, Helene Verhelst, Dirk Van West, Tess De Bruyne, Luc Pieters, Huub F. J. Savelkoul, Nina Hermans
Wichtige Hinweise
Electronic supplementary material
The online version of this article (doi:
10.​1186/​s13063-017-1879-6
) contains supplementary material, which is available to authorized users.
Abstract
Background
Methylphenidate (MPH), the first choice medication for attention-deficit hyperactivity disorder (ADHD), is associated with serious adverse effects like arrhythmia. Evidence on the association of ADHD with immune and oxidant-antioxidant imbalances offers potential for antioxidant and/or immunomodulatory nutritional supplements as ADHD therapy. One small randomised trial in ADHD suggests, despite various limitations, therapeutic benefit from Pycnogenol®, a herbal, polyphenol-rich extract.
Methods
This phase III trial is a 10-week, randomised, double-blind, placebo and active treatment controlled multicentre trial with three parallel treatment arms to compare the effect of Pycnogenol® to MPH and placebo on the behaviour of 144 paediatric ADHD and attention-deficit disorder (ADD) patients. Evaluations of behaviour (measured by the ADHD-Rating Scale (primary endpoint) and the Social-emotional Questionnaire (SEQ)), immunity (plasma cytokine and antibody levels, white blood cell counts and faecal microbial composition), oxidative stress (erythrocyte glutathione, plasma lipid-soluble vitamins and malondialdehyde and urinary 8-OHdG levels, as well as antioxidant enzyme activity and gene expression), serum zinc and neuropeptide Y level, urinary catecholamines and physical complaints (Physical Complaints Questionnaire) will be performed in week 10 and compared to baseline. Acceptability evaluations will be based on adherence, dropouts and reports of adverse events. Dietary habits will be taken into account.
Discussion
This trial takes into account comorbid behavioural and physical symptoms, as well as a broad range of innovative immune and oxidative biomarkers, expected to provide fundamental knowledge on ADHD aetiology and therapy. Research on microbiota in ADHD is novel. Moreover, the active control arm is rather unseen in research on nutritional supplements, but of great importance, as patients and parents are often concerned with the side effects of MPH.