20.06.2020 | Original Research | Ausgabe 8/2020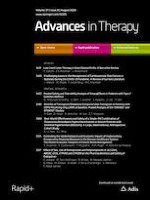 Effect of Sex, Use of Pantoprazole and Polymorphisms in
SLC22A1

,

ABCB1

,

CES1

,

CYP3A5

and

CYP2D6

on the Pharmacokinetics and Safety of Dabigatran
Zeitschrift:
Autoren:

Pablo Zubiaur, Miriam Saiz-Rodríguez, Dolores Ochoa, Marcos Navares-Gómez, Gina Mejía, Manuel Román, Dora Koller, Paula Soria-Chacartegui, Susana Almenara, Francisco Abad-Santos
Abstract
Introduction
Dabigatran is a direct oral anticoagulant (DOAC) used for the treatment of several thrombotic conditions. To date, very few pharmacogenetic studies on dabigatran were published. We aimed to investigate the influence of 59 polymorphisms in 15 genes (including
CES1
,
UGT
and
CYP
that encode enzymes and
ABCB1
and
SLC
that encode transporters), concomitant treatment with pantoprazole and demographic characteristics (including sex or race) on dabigatran pharmacokinetics and safety.
Methods
This was a candidate gene pharmacogenetic study. The study population comprised 107 volunteers enrolled in two dabigatran bioequivalence clinical trials; they were genotyped with a ThermoFisher QuantStudio 12K Flex OpenArray instrument. SPSS software v.21 was used for statistical analysis.
Results
Women showed a higher exposure to dabigatran compared to men. The concomitant treatment with pantoprazole was associated with a decreased exposure to the drug. CYP2D6 poor metabolizers (PMs) were related to lower clearance (Cl/
F
) (
p
 = 0.049) and a tendency was observed towards higher area under the curve (AUC), maximum concentration (
C
max
) and to lower volume of distribution (
V
d
/
F
) (
p
 < 0.10).
SLC22A1
haplotype was related to pharmacokinetic variability (
p
 < 0.05). The remaining genes (including
CYP
,
UGT1A1
and
ABCB1
) had no effect on dabigatran pharmacokinetics (
p
 > 0.10). Women showed more adverse drug reactions (ADR) compared to men (0.40 ± 0.68 vs 0.15 ± 0.41 ADR per person,
p
 = 0.03) and
SLC22A1
mutant haplotype was related to a lower risk of nausea (
p
 = 0.02).
Conclusion
Sex, concomitant use of pantoprazole and
SLC22A1, CYP2D6
and
CYP3A5
polymorphism had an effect on dabigatran pharmacokinetics and safety. Previously published pharmacogenetic predictors, namely
CES1
or
ABCB1
polymorphisms, had no effect on pharmacokinetics and safety. This study is of interest as it increases the scarce pharmacogenetic information on dabigatran.