01.12.2012 | Study protocol | Ausgabe 1/2012 Open Access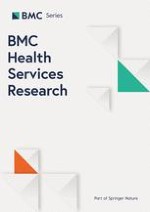 Effect of the act on promotion of personal autonomy and care for dependent persons on their family caregivers
Zeitschrift:
Autoren:

Magdalena Cuevas Fernández-Gallego, José Miguel Morales Asencio, Francisco Javier Martín Santos, Rafaela Cruz Arándiga, Eugenio Contreras Fernández, Juan Pedro Batres Sicilia, Francisco Javier Navarro Moya, Isabel Lorenci Abajo, Miriam Celdrán Mañas, Candela Bonill de las Nieves
Wichtige Hinweise
Competing interests
The authors state there is no conflict of interest.
Authors' contributions
MCFG has taken part in the creation and design of the study and drafted the first version of the study, as well as the manuscript. JMMA, FJMS, RCA, ECF, JPBS, FJNM, ILA, MCM, CBN have taken part in the creation and design of the study and they also critically reviewed the draft of the manuscript, providing a key intellectual contribution in the final version. All the authors herein have read and approved the final manuscript.
Abstract
Background
The need of home care services is becoming an increasingly common scenario. These cares are mainly provided by the dependents' relatives specifically, by the women part of the family. This situation might take years, decreasing the physical and psychological health of the caregiver. In Spain, the Act of Promotion of Personal Autonomy and Care for dependent persons, guarantees those dependent persons and their caregivers to have access to social services or to financial grants. The aim of this study is to Know the possible effects of the benefits provided by this Act in regards to the mental health, the quality of life and use of health services by the family caregivers assisting their relatives in situation of dependency.
Methods and design
A longitudinal descriptive study following-up a cohort of patients and caregivers. The study shall be carried out in Andalusia. It shall include the baseline assessment of the variables in those caregivers free from the exposure factor (reception of assistance pursuant to the Act). Following, once the benefits have been received, this cohort shall be followed-up.
The study shall take three years, and the starting date for its development as well as its funding is January 2011.
Discussion
The longitudinal assessment of the rate of change of the variables studied shall allow us to know the implications which might be potentially generated as well as the natural evolution of those.