01.12.2015 | Research article | Ausgabe 1/2015 Open Access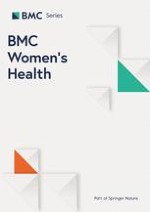 Effect of vaginal self-sampling on cervical cancer screening rates: a community-based study in Newfoundland
Zeitschrift:
Autoren:

Pauline Duke, Marshall Godwin, Samuel Ratnam, Lesa Dawson, Daniel Fontaine, Adrian Lear, Martha Traverso-Yepez, Wendy Graham, Mohamad Ravalia, Gerry Mugford, Andrea Pike, Jacqueline Fortier, Mandy Peach
Wichtige Hinweise
Competing interests
The authors declare that they have no competing interests.
Authors' contributions
PD, MG, SR, LD, DF, AL, MT-Y, WG, MR, GM, and AP participated in the conception and design of the project. PD, MG, AP, JF and MP were involved in analysis and interpretation. PD, MG and JF drafted the article, and all authors provided revisions. All authors approved of the final version of the article.
Abstract
Background
Cervical cancer is highly preventable and treatable if detected early through regular screening. Women in the Canadian province of Newfoundland & Labrador have relatively low rates of cervical cancer screening, with rates of around 40 % between 2007 and 2009. Persistent infection with oncogenic human papillomavirus (HPV) is a necessary cause for the development of cervical cancer, and HPV testing, including self-sampling, has been suggested as an alternative method of cervical cancer screening that may alleviate some barriers to screening. Our objective was to determine whether offering self-collected HPV testing screening increased cervical cancer screening rates in rural communities.
Methods
During the 2-year study, three community-based cohorts were assigned to receive either i) a cervical cancer education campaign with the option of HPV testing; ii) an educational campaign alone; iii) or no intervention. Self-collection kits were offered to eligible women at family medicine clinics and community centres, and participants were surveyed to determine their acceptance of the HPV self-collection kit. Paired proportions testing for before-after studies was used to determine differences in screening rates from baseline, and Chi Square analysis of three dimensional 2 × 2 × 2 tables compared the change between communities.
Results
Cervical cancer screening increased by 15.2 % (
p
 < 0.001) to 67.4 % in the community where self-collection was available, versus a 2.9 % increase (
p
 = 0.07) in the community that received educational campaigns and 8.5 % in the community with no intervention (
p
 = 0.193). The difference in change in rates was statistically significant between communities A and B (
p
 < 0.001) but not between communities A and C (
p
 = 0.193). The response rate was low, with only 9.5 % (168/1760) of eligible women opting to self-collect for HPV testing. Of the women who completed self-collection, 15.5 % (26) had not had a Pap smear in the last 3 years, and 88.7 % reported that they were somewhat or very satisfied with self-collection.
Conclusions
Offering self-collected HPV testing increased the cervical cancer screening rate in a rural NL community. Women who completed self-collection had generally positive feelings about the experience. Offering HPV self-collection may increase screening compliance, particularly among women who do not present for routine Pap smears.