01.12.2018 | Research article | Ausgabe 1/2018 Open Access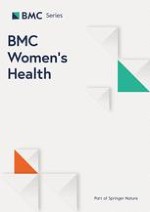 Effectiveness and safety of ferric carboxymaltose compared to iron sucrose in women with iron deficiency anemia: phase IV clinical trials
Zeitschrift:
Autoren:

Amreen Naqash, Rifat Ara, Ghulam N. Bader
Abstract
Background
Iron deficiency anemia (IDA) is a significant problem worldwide particularly in women. The aim of the study was to evaluate the effectiveness and safety of intravenous ferric carboxymaltose (FCM) in comparison to iron sucrose (IS) in women with IDA.
Method
Two hundred patients at Department of Obstetrics and Gynaecology,
Sher-i
-
Kashmir Institute of Medical Sciences Medical College and Hospital
, Jammu & Kashmir, India identified with IDA were enrolled for the study. Intravenous FCM and IS were both given as per the protocol. Change in the laboratory parameters such as hemoglobin (Hb), mean corpuscular value, and serum ferritin levels at two weeks and four weeks interval after the treatment was recorded.
Result
A significant increase in the mean Hb was observed from 7.76 ± 0.709 to 13.25 ± 0.606 in patients treated with FCM and 7.64 ± 0.710 to 11.59 ± 0.733 g/dL (
P
 < 0.001) in patients treated with IS after four weeks of therapy. The rise in mean corpuscular volume was from 66.82 ± 5.24 to 86.76 ± 3.765 and 68.05 ± 5.56 to 93.80 ± 3.80 and rise in serum ferritin levels were from 8.32 ± 1.787 to 38.94 ± 6.095 μg/L and 8.16 ± 1.540 to 27 ± 8.175 μg/L in patients treated with FCM and IS respectively after four weeks of therapy. No serious adverse effects were reported.
Conclusion
Parenteral therapy is effective in IDA, but FCM elevates hemoglobin level and restored iron stores faster than IS with minimum adverse drug reactions.
Trial registration number