01.12.2016 | Research article | Ausgabe 1/2016 Open Access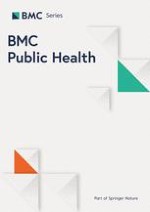 Effectiveness evaluation of a health promotion programme in primary schools: a cluster randomised controlled trial
Zeitschrift:
Autoren:

Ludwig Grillich, Christina Kien, Yanagida Takuya, Michael Weber, Gerald Gartlehner
Background
The main benefit of the integrated approach is that no additional lessons or curricula changes are necessary. However, the integrated approach requires training of teachers to enable them to create a healthy and positive learning environment.
The objective of our study was to assess the effectiveness of an integrated health promotional programme in Lower Austrian elementary schools based on the HPS framework to increase children's emotional and social experience, physical activity and well-being at school.
Our hypothesis was that children who are part of an intervention based on the HPS framework made better emotional and social experiences at school, are more physically active, have a higher level of well-being, and develop better motor-skills and attention performance than children in regular classes.
Methods
The study took place in Lower Austria, the largest province of Austria with a population of 1.612 million inhabitants. The programme "Classes in Motion" and this study were funded by the Lower Austrian Health and Social Fund (trial registration DRKS00000622 – German register of clinical studies) and approved by the Ethics Committee of Lower Austria (GS4-EK-4/107-2010).
Results
Figure
1
shows the flow of school classes through the study. 558 teachers registered their classes. 81 matched the eligibility criteria mentioned above. Due to available resources the intervention was designed for a maximum of 60 classes. To compensate for refusals an external statistician randomly selected 67 out of 81 classes for participation. We sent a written invitation letter to the primary teacher of these 67 classes, informing them that they had been accepted but with a 50 % chance to start in autumn 2010 or in autumn 2012. Out of 67 teachers, 53 accepted their classes being part of the study. According to the primary sample size calculation and due to practical reasons (time frame and money) we stopped the acquisition process. Parents provided written consent for 833 children (n
intervention
 = 399; n
control
 = 434) for the psychometric tests and 840 children (n
intervention
 = 397; n
control
 = 443) for the motoric tests. After randomization, two classes in the intervention group refused their commitment to take part in the study. Table
2
shows the baseline characteristics of intervention and control and gives sample size information throughout the trial.
Table 2
Baseline characteristics of schoolchildren
Study characteristics, total study population

Intervention group (26 classes)

Control group (27 classes)

Girls, n (%) [N]

189 (48) [391]

218 (53) [409]

Age (years), mean (SD) [N]

8.72 (0.43) [391]

8.71 (0.42) [370]

BMI, mean (SD) [N]

17.95 (3.50) [391]

17.77 (3.00) [419]

Socio-economic level, n (%)[N]

 low

34 (9) [384]

45 (11) [403]

 middle

295 (77) [384]

288 (72) [403]

 high

55 (14) [384]

70 (17) [403]

Residence, n (%)[N]

 House with garden

323 (84) [386]

314 (78) [403]

 Flat with garden

40 (10) [386]

57 (14) [403]

 Flat without garden

23 (6) [386]

32 (8) [403]

Hrs/week exercise [N]

3.96 [324]

3.98 [328]
×
Eight hundred sixteen children completed the baseline and follow-up assessments (12 % loss to follow-up).
Table
3
presents the results. We could not detect a statistically significant difference in the primary outcome Classroom Climate between intervention and control groups (
p
=0.78). Furthermore, except for three outcomes measuring Motor Skills, none of the secondary outcomes were statistically significantly different between treatment groups.
Table 3
Correlation between intervention and outcomes (Multilevel growth model) a
Type of outcome-group and outcomes

ICC class §

95 % CI c

Score range

Lower

Upper

Emotional and Social Experience at School

 Classroom Climate (primary outcome)

-0.02

0.451

-0.16

0.12

0.78

0-3

 Attitude towards School

-0.10

0.115

-0.26

0.06

0.22

0-3

 Feeling Accepted by the Teacher

-0.03

0.093

-0.13

0.07

0.55

0-3

Physical activity

 Physical activity during School Breaks

0.20

0.116

-0.09

0.49

0.2

-3 - +3

 Enjoyment of Physical Activity

0.02

0.014

-0.08

0.12

0.66

1 – 4

Well-being

 Psychological Quality of Life

0.27

0.033

-1.62

2.16

0.78

20.7 – 73.2

 Physical Quality of Life

1.11

0.016

-0.76

2.98

0.24

25.2 – 68.5

 Moods and Emotions

0.66

0.023

-1.74

3.06

0.59

16.5 – 70.2

 Protective Factor "Sense of Coherence"

0.04

0.005

-0.16

0.24

0.66

1 – 5

Motor Skills

 Coordination with Precision

2.58

0.085

0.77

4.39

0.01

0 – 48

 Coordination under Time Pressure

0.69

0.081

-0.47

1.85

0.24

5.5 – 62.0

 Spatial Orientation Skills

0.46

0.044

0.18

0.74

<.01

0 – 10

 Complex Reaction Ability

-12.38

0.173

-17.72

-7.04

<.01

229.5 – 72.5

 Kinesthetic Differentiation Ability

-0.32

0.032

-1.18

0.54

0.47

1.13 – 25.83

Attention Performance

1.57

0.070

-2.12

5.26

0.4

6 – 135
These three outcomes showed statistically significantly better results for the domain Motor Skills in children of the intervention group. Children in the intervention arm compared with those in the control group had better results for Coordination with Precision (additional 2.58 steps balancing backwards on a beam,
p
=0.01),) Spatial Orientation Skills" (additional 0.46 points in correctly touched balls,
p
 < 0.01. Higher scores indicate better spatial orientation skills) and a faster Complex Reaction Ability (12.38 cm less distance till a ball could be stopped,
p
 < 0.01. Shorter distance indicates better complex reaction ability). No adverse events were reported.
Discussion
There could be several reasons for the lack of observed effects for the intervention in our study. One could be targeting only classes and not the whole school. Looking at Physical Activity in School Breaks for example, it is evident that other children and teacher of the school not being part of the intervention have an influence on this Outcome. Another reason could be the dose of the intervention. Over the course of 1.5 academic years, teachers received 20 h of tailored on-the-job training (by a qualified health promotion specialist). Perhaps that is not enough to show an effect.
Despite the cluster-randomized design, our study has several limitations.
Third, due to the characteristics of the intervention, blinding of teachers and pupils was not possible, but assessors were blinded at baseline and followup. It is conceivable though, that a Hawthorne effect (i.e., a change in behaviour and perception of participants because they were part of a study) could have diluted a treatment effect.
Finally, the sampling included 10 % of all primary schools in Lower Austria in both rural and urban areas. The population of Lower Austria is similar to the population of central Europe, so the results of this study may apply to many Western countries. However, differences between school systems in different countries might affect the generalisability of our findings.
Conclusions
Considering the strong study design, we conclude that despite small statistically significant differences in motor skills, the intervention (Classes in Motion) does not have a relevant effect on the expected outcomes on individual level. The observed significant but small effects in motor skills could have the potential to produce public health benefits at the population level. Hovewer these findings reflect a need to revise and improve the intervention "Classes in Motion".
Abbreviations
BMI, body mass index; FIML, Full information maximum likelihood estimation; HPS, World Health Organization's Health Promoting Schools framework; Hrs, hours; MAR, missing at random; MVPA, moderate-to vigorous physical activity
Acknowledgments
We thank all pupils, teachers, and parents for taking part in the study.
Funding
This study was funded by NÖGUS (Lower Austrian Health and Social Fund).
Availability of data and materials
Additional data are available upon request.
Authors' contributions
All authors had full access to the data and can take responsibility for the integrity of the data and the accuracy of the data analyses. LG, CK, GG, were responsible for the study concept and design and the acquisition of data. MW and LG were responsible for analysing and interpreting data. LG and GG drafted the manuscript. All authors critically revised the manuscript for important intellectual content. Funding was obtained by GG and LG. All authors read and approved the final manuscript.
Competing interests
All authors declare that they have no significant competing financial, professional or personal interests that might have influenced the performance or presentation of the work described in this manuscript.
Consent for publication
This study contains only aggregated data and there are no details on individuals reported within the manuscript.
Ethics approval and consent to participate
The Ethics Committee of Lower Austria approved this study (GS4-EK-4/107-2010) which comprised all pupils for whom their parents had provided written informed consent.
Open Access
This article is distributed under the terms of the Creative Commons Attribution 4.0 International License (
http://​creativecommons.​org/​licenses/​by/​4.​0/​
), which permits unrestricted use, distribution, and reproduction in any medium, provided you give appropriate credit to the original author(s) and the source, provide a link to the Creative Commons license, and indicate if changes were made. The Creative Commons Public Domain Dedication waiver (
http://​creativecommons.​org/​publicdomain/​zero/​1.​0/​
) applies to the data made available in this article, unless otherwise stated.