01.10.2010 | Research article | Ausgabe 5/2010 Open Access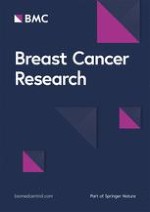 Effectiveness of tocotrienol-rich fraction combined with tamoxifen in the management of women with early breast cancer: a pilot clinical trial
Zeitschrift:
Autoren:

Kalanithi Nesaretnam, Kanga Rani Selvaduray, Ghazali Abdul Razak, Sheela Devi Veerasenan, Patricia A Gomez
Wichtige Hinweise
Electronic supplementary material
The online version of this article (doi:
10.​1186/​bcr2726
) contains supplementary material, which is available to authorized users.
Competing interests
The authors declare that they have no competing interest. Hovid Sdn. Bhd. absolutely did not have any influence in the trial designing, patient recruitment, data collection, analysis, and reporting.
Authors' contributions
The authors' responsibilities were as follows: KN, KRS, PAG, and GAR: study design, data collection, statistical analyses, and interpretation of data; and KN, KRS, PAG, GAR, and SDV: manuscript writing.
Abstract
Introduction
Basic research has indicated that tocotrienols have potent antiproliferative and proapoptotic effects that would be expected to reduce the effect of breast cancer.
Methods
We conducted a double-blinded, placebo-controlled pilot trial to test the effectiveness of adjuvant tocotrienol therapy in combination with tamoxifen for 5 years in women with early breast cancer. Two-hundred-forty women, aged between 40 and 60 years, with either tumor node metastases (TNM) Stage I or II breast cancer and estrogen receptor (ER)-positive tumors were nonrandomly assigned to two groups. The intervention group received tocotrienol-rich fraction (TRF) plus tamoxifen, whereas the control group received placebo plus tamoxifen, for 5 years.
Results
During the 5 years of the study, eight patients died of breast cancer, whereas in 36 patients, a local or systemic recurrence developed. Five-year breast cancer-specific survival was 98.3% (95% confidence interval (CI), 95.9% to 100%) in the intervention group and 95% (95% CI, 91.1% to 98.9%) in the control group, whereas the 5-year disease-free survival was 86.7% (95% CI, 80.6% to 92.8%) and 83.3% (95% CI, 76.6% to 90.0%), respectively. Risk of mortality due to breast cancer was 60% (HR, 0.40; 95% CI, 0.08 to 2.05) lower in the intervention group versus the controls after adjustment for age, ethnicity, stage, and lymph node status, but this was not statistically significant. Adjuvant TRF therapy was not associated with breast cancer recurrence (HR, 0.84; 95% CI, 0.43 to 1.65).
Conclusions
From the current study, no association seems to exist between adjuvant tocotrienol therapy and breast cancer-specific survival in women with early breast cancer.
Trial registration
ClinicalTrials.gov Identifier: NCT01157026.