01.12.2015 | Research article | Ausgabe 1/2015 Open Access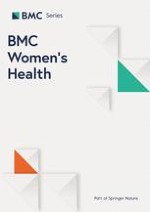 Effectiveness of transcervical hysteroscopic endometrial resection based on the prevention of the recurrence of endometrial polyps in post-menopausal women
Zeitschrift:
Autoren:

Jesus S Jiménez-Lopez, Ana Granado-San Miguel, Alvaro Tejerizo-Garcia, Jose L Muñoz-Gonzalez, Gregorio Lopez-Gonzalez
Wichtige Hinweise
Competing interests
The authors declare that they have no competing interests.
Authors' contributions
JSJL and AGS designed the study, analyzed the data, and wrote the manuscript. GLG, ATG and JLMG contributed to study design, coordination, data analysis, and manuscript writing. JSJL coordinated the study, formatted data, and contributed to data analysis and manuscript editing. All authors read and approved the final manuscript.
Abstract
Background
The objectives of this study were to determine the effectiveness the effectiveness of post-polypectomy hysteroscopic endometrial resection in preventing the recurrence of endometrial polyps in post-menopausal patients and analyse the complications and necessity of additional surgery in patients, in addition to their degree of satisfaction.
Methods
A prospective longitudinal study of post-menopausal patients diagnosed with endometrial polyps was conducted including polypectomy and hysteroscopic endometrial resection following the therapeutic purposes (endometrial polyp removal) and prevention of recurrence of endometrial polyps.
We evaluated the general condition and characteristics of the patients, including age, BMI, smoking habits, medical, surgical, and obstetrics history and menstrual status. The results were analysed at several time points, 6, 18, 42 and 60 months by hysteroscopy, including the presence of vaginal bleeding and/or possible intracavitary pathology.
Results
A total of 89.5% (n = 355) of our patients had profile factors associated with the increased incidence of endometrial polyps and hyperestrogenism (diabetes mellitus, hypertension and overweight); 89.5% (n = 355) of patients were overweight; 34% had grade I obesity. The surgical procedure was safe, with a 90% (n = 357) success rate without complications, which was higher than the 95–99.5% at the beginning and end time points of the study. Patient acceptance and satisfaction was 90 and 84%, respectively.
Conclusions
Endometrial resection proved effective in preventing the recurrence of endometrial polyps. It is a safe and effective method. Post-menopausal bleeding reduces the presence of endometrial polyps. Patients reported satisfaction and acceptance of the procedure.