01.12.2015 | Research article | Ausgabe 1/2015 Open Access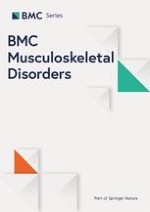 Effects of eldecalcitol on cortical bone response to mechanical loading in rats
Zeitschrift:
Autoren:

Yusuke Yamasaki, Keita Nagira, Mari Osaki, Hideki Nagashima, Hiroshi Hagino
Wichtige Hinweise
Competing interests
YY, KN, and MO have no conflicts of interest. HM and HH have received research grants and consultant/honorarium fees from Chugai and Taisho Toyama.
Authors' contributions
YY carried out the measurement of bone histomorphometry, performed the statistical analysis, and drafted the manuscript. KN carried out the four-point bending and eldecalcitol administration as well as participating in statistical analysis. MO participated in drafting the manuscript. HN participated in the design of the study and participated in drafting the manuscript. HH conceived of the study, and participated in its design and coordination and helped to draft the manuscript. All authors read and approved the final manuscript
Abstract
Background
Mechanical loading of bones activates modeling and suppresses remodeling by promoting bone formation. Eldecalcitol is approved for the treatment of osteoporosis in Japan and is often used in patients undergoing exercise therapy. However, the effects of eldecalcitol on bone formation during mechanical loading are unknown. The aim of this study was to clarify the influence of eldecalcitol administration on bone response to mechanical loading using a four-point bending device.
Methods
Forty six-month-old female Wistar rats were randomized into four groups based on eldecalcitol dose (vehicle administration (VEH), low dose (ED-L), medium dose (ED-M), and high dose (ED-H)). Loads of 38 N were applied
in vivo
to the right tibia for 36 cycles at 2 Hz, by four-point bending, 3 days per week for 3 weeks. After calcein double-labeling, rats were sacrificed and tibial cross sections were prepared from the region with maximal bending at the central diaphysis. Histomorphometry was performed on the entire periosteal and endocortical surface of the tibiae, dividing the periosteum into lateral and medial surfaces.
Results
The effects of external loading on bone formation parameters were significant at all three surfaces. Bone formation parameters were highest in the ED-H group, and the effects of eldecalcitol on bone formation rate were significant at the endocortical surface. In addition, the interaction between loading and eldecalcitol dose significantly affected bone formation rate at the endocortical surface.
Conclusions
Eldecalcitol enhanced the cortical bone response to mechanical loading and a synergistic effect was observed in a rat model.