01.12.2017 | Research article | Ausgabe 1/2017 Open Access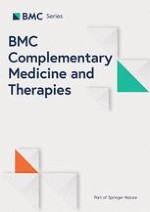 Effects of honey supplementation on inflammatory markers among chronic smokers: a randomized controlled trial
Zeitschrift:
Autoren:

Wan Syaheedah Wan Ghazali, Aminah Che Romli, Mahaneem Mohamed
Abstract
Background
Honey has been demonstrated to possess anti-inflammatory property. This is a randomized, controlled, open-label trial to determine the effects of 12-week honey oral supplementation on plasma inflammatory markers such as high sensitive C-reactive protein, interleukin-6 and tumor necrosis factor-α among chronic smokers.
Methods/design
A total of 32 non-smokers and 64 chronic smokers from Quit Smoking Clinic and Health Campus, Universiti Sains Malaysia participated in the study. Smokers were then randomized into 2 groups: smokers with honey group that received Malaysian Tualang honey (20 g/day daily for 12 weeks) and smokers without honey group. Blood was obtained from non-smokers and smokers at pre-intervention, and from smokers at post-intervention for measurement of the inflammatory markers.
Results
At pre-intervention, smokers had significantly higher high sensitive C-reactive protein than non-smokers. In smokers with honey group, tumor necrosis factor-α was significantly increased while high sensitive C-reactive protein was significantly reduced at post-intervention than at pre-intervention.
Conclusion
This study suggests that honey supplementation has opposite effects on tumor necrosis factor-α and high sensitive C-reactive protein indicating the inconclusive effect of honey on inflammation among chronic smokers which needs further study on other inflammatory markers.
Trial registration
The Trial has been registered in the Australian New Zealand Clinical Trials Registry:
ACTRN12615001236​583
. Registered 11 November 2015 (Retrospectively Registered).