01.12.2018 | Review | Ausgabe 1/2018 Open Access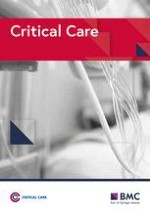 Effects of restrictive red blood cell transfusion on the prognoses of adult patients undergoing cardiac surgery: a meta-analysis of randomized controlled trials
Zeitschrift:
Autoren:

Qi-Hong Chen, Hua-Ling Wang, Lei Liu, Jun Shao, Jiangqian Yu, Rui-Qiang Zheng
Wichtige Hinweise
Electronic supplementary material
Abbreviations
AMI
Acute myocardial infarction
CABG
Coronary artery bypass grafting
CARE
Cardiac anesthesia risk score
EuroSCORE
European System for Cardiac Operative Risk Evaluation
TSA
Trial sequential analysis
Background
Anemia is common after cardiac surgery and is associated with significant increases in morbidity and mortality [
1
–
3
]. Red blood cell (RBC) transfusions can be lifesaving in patients with severe anemia and the purpose of perioperative RBC transfusion is to improve oxygen delivery in patients with anemia [
4
]. More than 50% of patients receive a postoperative transfusion, which uses a substantial proportion of blood supplies [
5
].
However, RBC transfusion has been associated with high rates of mortality and morbidity in critically ill patients [
6
]. It is associated with infection, acute lung injury, acute kidney injury, and death [
7
]. The infectious and non-infectious risks associated with transfusion support restrictive transfusion practices in several clinical settings [
8
]. Whether the restrictive approach to preoperative RBC transfusion in cardiac surgery safely achieves outcomes similar to those achieved by means of more liberal approaches remains unclear.
Recent studies have demonstrated that a restrictive strategy for RBC transfusion is not inferior to a liberal strategy with respect to death and other outcomes in patients undergoing cardiac surgery [
9
,
10
]. The aim of this meta-analysis is to assess the effects of restrictive compared to liberal RBC transfusion on the prognoses of adult patients undergoing cardiac surgery.
Methods
Eligibility criteria
We included trials with the following features:
1.
Types of studies: Randomized controlled clinical trials
2.
Population: Patients undergoing cardiac surgery
3.
Intervention: Patients receiving restrictive RBC transfusion
4.
The following outcomes were included: a) primary outcome, 30-day mortality; b) secondary outcomes, pulmonary morbidity (including acute respiratory distress syndrome, acute lung injury, delayed extubation), postoperative infection (including deep sternal wound infection, leg wound infection, sepsis, etc.), cerebrovascular accident, acute kidney injury (including all stages, acute kidney injury requiring renal replacement treatment), and myocardial infarction.
Search strategy and study selection
We searched the Medline, Elsevier, Embase, Cochrane (Central), Web of Science, and ClinicalTrials.gov databases from inception to December 9, 2017 for studies investigating the perioperative use of restrictive RBC transfusion in patients undergoing cardiac surgery. Two reviewers independently reviewed all abstracts and titles and excluded trials that were obviously irrelevant. The full texts of the articles were then reviewed independently in accordance with the inclusion and exclusion criteria. Any discrepancies were resolved by reaching a consensus regarding the inclusion or exclusion of a trial by discussion with a third reviewer.
Data extraction and management
Two reviewers independently extracted the data using a standardized data extraction protocol. Any disagreements between the two reviewers were resolved by discussion. Information, including trial characteristics, included authors, year of publication, country of origin, study design, sample size, the inclusion and exclusion criteria, the methods of statistical adjustment, transfusion strategies, and study results, was extracted from the included studies.
Trial sequential analysis
We conducted a trial sequential analysis (TSA) to prevent the risk of increases in random error by repeated updates according to the method we described previously [
11
]. A TSA-adjusted random-effects model was used to pool the results from the included studies for the primary outcomes. A two-sided TSA was performed to maintain a risk of 5% for type I error and a power of 80%. Additionally, an estimated function was used to calculate the required information size.
Statistical analysis
Review Manager (version 5.3) was used for the meta-analysis. For each of the included studies, we calculated the odds ratio (OR) with 95% confidence intervals (CIs) for dichotomous outcomes. The heterogeneity among studies was calculated with the Mantel-Haenszel chi-square test and the I
2
test. The statistical heterogeneity of the data was quantified. Obvious heterogeneity was defined as
p
 < 0.05 using the Mantel-Haenszel chi-square test or an I
2
> 50%. Furthermore, the funnel plot technique was used to assess the publication bias.
Results
Discussion
This meta-analysis has several limitations. First, the hemoglobin thresholds of the restrictive RBC transfusion strategies varied between the trials. Thus, the appropriate threshold remains to be defined and could vary for different patients. Second, the types of cardiac surgery differed among the included studies and patients undergoing different types of cardiac surgery may have different tolerances to restrictive transfusion strategies.
Conclusions
The available evidence from our updated meta-analysis suggests that the OR for 30-day mortality did not favor a restrictive or liberal transfusion strategy in randomized controlled trials of adult patients undergoing cardiac surgery. Our meta-analysis is the best available evidence that restrictive RBC transfusion is as effective and safe as liberal transfusion strategies in adult cardiac surgery, although the appropriate threshold remains to be defined and could vary for different patients.
Funding
Contract grant sponsor: National Natural Science Foundations of China; contract grant number 81670065.
Social Development Funds of Jiangsu Province; contract grant number BE2017691.
Social Development Funds of Yangzhou City; contract grant number YZ2017086.
Jiangsu Provincial Medical Youth Talent; xcontract grant number QNRC2016317.
Availability of data and materials
The datasets used and/or analyzed in the current study are available from the corresponding author upon reasonable request.
Ethics approval and consent to participate
Not applicable.
Consent for publication
All authors have agreed to the publication of this manuscript.
Competing interests
The authors declare that they have no competing interests.
Publisher's Note
Springer Nature remains neutral with regard to jurisdictional claims in published maps and institutional affiliations.
Open Access
This article is distributed under the terms of the Creative Commons Attribution 4.0 International License (
http://​creativecommons.​org/​licenses/​by/​4.​0/​
), which permits unrestricted use, distribution, and reproduction in any medium, provided you give appropriate credit to the original author(s) and the source, provide a link to the Creative Commons license, and indicate if changes were made. The Creative Commons Public Domain Dedication waiver (
http://​creativecommons.​org/​publicdomain/​zero/​1.​0/​
) applies to the data made available in this article, unless otherwise stated.