05.02.2018 | Original Research Article | Ausgabe 2/2018 Open Access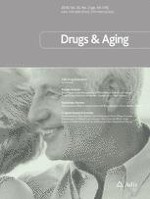 Efficacy and Safety of Secukinumab in Elderly Subjects with Moderate to Severe Plaque Psoriasis: A Pooled Analysis of Phase III Studies
Zeitschrift:
Autoren:

Andreas Körber, Charis Papavassilis, Vaishali Bhosekar, Maximilian Reinhardt
Wichtige Hinweise
Electronic supplementary material
Abstract
Background
Psoriasis is a chronic inflammatory skin disease, affecting patients of a wide age range, including elderly patients. Elderly patients can respond differently to drug treatments and can be more vulnerable to adverse reactions. There are limited data on biologic therapies for psoriasis in elderly subjects. Secukinumab, a fully human monoclonal antibody that selectively neutralizes IL-17A, has proven significant efficacy in the treatment of moderate to severe psoriasis.
Aims
A post-hoc analysis of three phase III trials (ERASURE, FIXTURE and CLEAR) was performed to evaluate the efficacy and safety of secukinumab in elderly subjects.
Methods
Studies were multicentre, randomized, parallel-group, double-blind, 52-week phase III trials in subjects with moderate to severe plaque psoriasis. For efficacy analyses, 67 elderly subjects (≥ 65 years) treated with secukinumab 300 mg were compared with 841 younger subjects (18–64 years). Psoriasis Area and Severity Index (PASI), Dermatological Life Quality Index (DLQI) and safety were analysed.
Results
Elderly subjects had higher baseline frequencies of cardiovascular and metabolic disorders. Secukinumab efficacy in elderly subjects was comparable to that in younger subjects throughout 52 weeks of treatment. PASI 75 response was reached by 81.8% of elderly subjects and 79.4% of younger subjects at Week 52. Similar rates of DLQI 0/1 response were observed. The total rate of adverse events was similar between elderly and younger subjects.
Conclusions
Secukinumab at the recommended dose (300 mg) is effective and acceptably safe in subjects aged ≥ 65 years with moderate to severe psoriasis, with quality-of-life benefits, despite an increased prevalence of cardiovascular and metabolic comorbidities in this population.