01.12.2016 | Study protocol | Ausgabe 1/2016 Open Access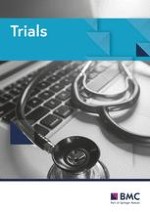 Efficacy and safety of Yirui capsule in patients with hyperlipidemia: study protocol for a multicenter, randomized, double-blind, placebo-controlled trial
Zeitschrift:
Autoren:

Liang Dai, Linda L. D. Zhong, Yan Cao, Wei Chen, Ying Cheng, Xiu-Fang Lin, Zhao-Xiang Bian, Ai-Ping Lu
Abstract
Background
Hyperlipidemia is a common disease in China. Although 88.9 % of the Chinese population taking lipid-lowering medications has already used a statin, only 61.5 % of the population has reached the goal of low-density lipoprotein cholesterol. Thus, many patients in China seek help from Traditional Chinese Medicine. Yirui capsules are an innovative Chinese Medicine which are designed to improve the blood lipid state in patients with hyperlipidemia. However, there is still a lack of high-quality evidence from clinical trials to support the application. Therefore, we designed a clinical trial to evaluate the safety and efficacy of Yirui capsules for use by patients with hyperlipidemia.
Methods/design
This is a multicenter, randomized, double-blinded, placebo-controlled trial. Based on lifestyle modification therapy, eligible patients will randomly be assigned to the Yirui capsule or the placebo group. The primary outcome is the percentage of participants who reach the goal of 30 % low-density lipoprotein cholesterol decline at treatment end-point. The secondary outcomes include the changes from baseline to treatment endpoint in low-density lipoprotein cholesterol, total cholesterol, triglyceride, high-density lipoprotein cholesterol, apolipoprotein A, apolipoprotein B, non-high-density lipoprotein cholesterol, MOS 36-Item Short-Form Health Survey scoring, total and individual item scoring of symptomatic grading and quantifying scale, and body mass index.
Discussion
The main ingredients of the Yirui capsule are perilla oil,
Folium Ginkgo
(Yinxingye),
Radix Salviae miltiorrhizae
(Danshen),
Fructus Crataegi
(Shanzha),
Rhizoma Alismatis
(Zexie), and
Radix Notoginseng
(Sanqi), which are expected to improve the blood lipid state. This randomized placebo-controlled trial will comprehensively evaluate the effectiveness and safety of Yirui capsules against hyperlipidemia in the hope of providing a new adjunctive Chinese medicine option for clinical practice in dyslipidemia treatment.
Protocol version
WXJ.YRJN-HBT-V1.0 (21 Jan 2015).