01.12.2017 | Research | Ausgabe 1/2017 Open Access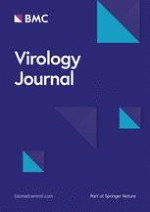 Efficacy of an inactivated bivalent vaccine against the prevalent strains of Newcastle disease and H9N2 avian influenza
Zeitschrift:
Autoren:

Jing Zhao, Huiming Yang, Hongjun Xu, Zengbin Ma, Guozhong Zhang
Abstract
Background
Newcastle disease (ND) and avian influenza subtype H9N2 (H9N2 AI) are two of the most important diseases of poultry, causing severe economic losses in the global poultry industry. Vaccination is an effective way to prevent and control the spread of ND virus (NDV) and H9N2 AI virus (AIV), but the antigenic differences between the current circulating strains and the vaccine strains might account for recent ND and H9N2 AI outbreaks in vaccinated poultry flocks.
Methods
We developed an inactivated bivalent H9N2 and NDV vaccine based on the current prevalent strains of H9N2 AIV and NDV in China and evaluated its efficacy in chickens in this study.
Results
The results indicated that the inactivated bivalent vaccine could induce a fast antibody response in vaccinated chickens. The hemagglutination inhibition (HI) titer in the sera increased rapidly, and the highest HI titer was observed at 4 weeks post-vaccination (wpv) with a mean titre of 8.6 log2 for NDV and 9.5 log2 for H9N2. Up until 15 wpv, HI titers were still detectable at a high level of over 6 log2. The immunized chickens showed no signs of disease after challenge at 3 wpv with the prevalent strains of NDV and H9N2 AIV isolated in 2012–2014. Moreover, viral shedding was completely inhibited in vaccinated chickens after challenge with H9N2 AIV and inhibited by at least 90% with NDV compared to the controls at 5dpc.
Conclusions
Our findings suggest that the inactivated NDV and H9N2 vaccine induces a fast and strong antibody response in vaccinated chickens and is efficacious in poultry against NDVs and H9N2 AIVs.