01.12.2012 | Research | Ausgabe 1/2012 Open Access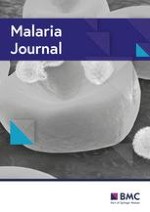 Efficacy of applying self-assessment of larviciding operation, Chabahar, Iran
Zeitschrift:
Autoren:

Mansour Ranjbar, Khodadad Gorgij, Mahdi Mohammadi, Ali Akbar Haghdoost, Alireza Ansari-Moghaddam, Fatemeh Nikpour, Masoud Salehi, Mohammad Sakeni, Abdolghafar Hasanzahi, Phanthip Olanratmanee, Pattamaporn Kittayapong
Wichtige Hinweise
Competing interests
The authors declare that they have no competing interests.
Authors' contributions
The overall implementation of this study including survey design, designing toolkits and questionnaires, data management and analysis, report writing and manuscript preparation were joint efforts by the authors of this paper. All authors have made extensive contribution to the review and finalization of the manuscript.
Abstract
Background
Appropriate supervision, along with availability of an effective system for monitoring and evaluation, is a crucial requirement to guarantee sufficient coverage and quality of malaria vector control procedures. This study evaluated the efficacy of self-assessment practice as a possible innovative method towards achieving high coverage and excellent quality of larviciding operation in Iran.
Methods
The research was conducted on the randomly selected rural health centre of Kanmbel Soliman with 10 staff and 30 villages, in three main steps: (i) assessment of effectiveness of larviciding operations in the study areas before intervention through external assessment by a research team; (ii) self-assessment of larviciding operations (intervention) by staff every quarter for three rounds; and, (iii) determining the effectiveness of applying self-assessment of larviciding operations in the study areas. Two toolkits were used for self-assessment and external evaluation. The impact of self-assessment of larviciding operations was measured by two indicators: percentage of missed breeding habitats and cleaned breeding habitats among randomly selected breeding sites. Moreover, the correlation coefficients were measured between self-assessment measures and scores from external evaluation. The correlation coefficient and Mann Whitney test were used to analyse data.
Results
Following the utilization of self-assessment, the percentage of missed breeding habitats decreased significantly from 14.23% to 1.91% (P <0.001). Additionally, the percentage of cleaned breeding habitats among randomly selected breeding sites increased from 66.89% to 95.28% (P <0.001). The external evaluation also showed significant effects of self-assessment in performance of vector control; the maximum effect of intervention were seen in an action plan for monitoring and evaluation of larviciding operations at field level, geographical reconnaissance for the registration of breeding habitats and worker skills related to larviciding.
Before intervention, the results of self-assessment practice were compatible with external evaluation in 76.3% of 139 reviewed reports of self-assessment. After intervention, the findings of self-assessment and external evaluation were similar in the vast majority of reviewed reports (95%).
Conclusion
The self-assessment tool seems to be valid and reliable in improving effectiveness of larviciding operations. Furthermore, the result of self-assessment is more compatible with external evaluation results if it would be applied frequently. Therefore, it can be used as an alternative assessment technique in the evaluation of larviciding operations in addition to traditional assessment methods.