01.12.2018 | Research article | Ausgabe 1/2018 Open Access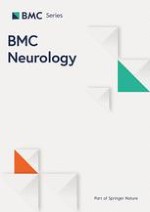 Efficacy of different interaction devices using non-immersive virtual tasks in individuals with Amyotrophic Lateral Sclerosis: a cross-sectional randomized trial
Zeitschrift:
Autoren:

Isabela Lopes Trevizan, Talita Dias Silva, Helen Dawes, Thais Massetti, Tânia Brusque Crocetta, Francis Meire Favero, Acary Souza Bulle Oliveira, Luciano Vieira de Araújo, Ana Carolina Costa Santos, Luiz Carlos de Abreu, Shelly Coe, Carlos Bandeira de Mello Monteiro
Abstract
Background
Amyotrophic Lateral Sclerosis (ALS) is a rapid progressive neurodegenerative disease, characterized by a selective loss of motor neurons, brain stem and spinal cord which leads to deterioration of motor abilities. Devices that promote interaction with tasks on computers can enhance performance and lead to greater independence and utilization of technology.
Objective
To evaluate performance on a computer task in individuals with ALS using three different commonly used non-immersive devices.
Method
Thirty individuals with ALS (18 men and 12 women, mean age 59 years, range 44–74 years) with a mean score of 26, (minimum score of 14 and maximum 41) on the Revised Amyotrophic Lateral Sclerosis Functional Rating Scale (ALSFRS-R) and 30 healthy controls matched for age and gender, participated. All participants were randomly divided into three groups, each using a different device system (motion tracking, finger motion control or touchscreen) to perform three task phases (acquisition, retention and transfer).
Results
Both the ALS and control group (CG) showed better performance on the computer task when using the touchscreen device, but there was limited transfer of performance onto the task performed on the Finger Motion control or motion tracking. However, we found that using the motion tracking device led to transfer of performance to the touchscreen.
Conclusion
This study presents novel and important findings when selecting interaction devices for individuals with ALS to access technology by demonstrating immediate performance benefits of using a touchscreen device, such as improvement of motor skills. There were possible transferable skills obtained when using virtual systems which may allow flexibility and enable individuals to maintain performance overtime.
Trial registration
Registration name: Virtual Task in Amyotrophic Lateral Sclerosis; Registration number:
NCT03113630
; retrospectively registered on 04/13/2017. Date of enrolment of the first participant to the trial: 02/02/2016.