01.12.2018 | Study protocol | Ausgabe 1/2018 Open Access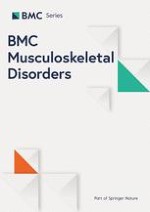 Efficacy of intra-articular injections of platelet-rich plasma as a symptom- and disease-modifying treatment for knee osteoarthritis - the RESTORE trial protocol
Zeitschrift:
Autoren:

Kade L. Paterson, David J. Hunter, Ben R. Metcalf, Jillian Eyles, Vicky Duong, Jessica Kazsa, Yuanyuan Wang, Rachelle Buchbinder, Flavia Cicuttini, Andrew Forbes, Anthony Harris, Shirley P. Yu, Bing Hui Wang, David Connell, James Linklater, Kim L. Bennell
Wichtige Hinweise
Electronic supplementary material
Abstract
Background
Knee osteoarthritis (OA) causes substantial pain, physical dysfunction and impaired quality of life. There is no cure for knee OA, and for some people, the disease may involve progressive symptomatic and structural deterioration over time. Platelet-rich plasma (PRP) is a therapeutic agent that aims to address underlying biological processes responsible for OA pathogenesis. As such, it has the potential to improve both symptoms and joint structure. The aim of this clinical trial is to determine whether a series of injections of PRP into the knee joint will lead to a significantly greater reduction in knee pain, and less loss of medial tibial cartilage volume over 12 months when compared to a series of placebo saline injections in people with knee OA.
Methods
This will be a two-group, superiority, randomised, participant-, interventionist- and assessor-blinded, placebo-controlled trial. Two hundred and eighty-eight participants aged over 50 years with painful knee OA and mild to moderate structural change on x-ray (Kellgren and Lawrence grade 2 and 3) will be randomly allocated to receive either three PRP injections or three normal saline injections into the knee joint at weekly intervals. The primary outcomes will be 12-month change in average overall knee pain severity (numeric rating scale) and medial tibial cartilage volume (magnetic resonance imaging (MRI)). Secondary outcomes include additional measures of knee pain and other symptoms, function in daily living and sport and recreation, quality of life, participant-perceived global ratings of change, and other MRI structural outcomes including meniscal and cartilage morphology, synovitis, effusion, bone marrow lesions and cartilage defects. A range of additional measures will be recorded, and a separate health economic evaluation will be performed.
Discussion
The findings from this study will help determine whether PRP improves both clinical and structural knee OA outcomes over 12 months when compared to a series of placebo saline injections.
Trial registration
Australian New Zealand Clinical Trials Registry reference:
ACTRN12617000853​347
. Prospectively registered 9th of June 2017.