01.12.2015 | Research article | Ausgabe 1/2015 Open Access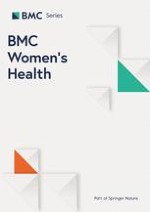 Efficacy of laparoscopic adenomyomectomy using double-flap method for diffuse uterine adenomyosis
Zeitschrift:
Autoren:

Xiufeng Huang, Qiongshi Huang, Shuyi Chen, Jing Zhang, Kaiqing Lin, Xinmei Zhang
Wichtige Hinweise
Competing interests
The authors declare that they have no competing interests.
Authors' contributions
XFH designed the study protocol, collected the data, performed the statistical analysis, and drafted the manuscript. QSH aided to collect the data and draft the manuscript. SC helped to perform the statistical analysis and interpreted the data. JZ and KQL both helped to collect the data. XMZ conceived the study concept, designed the study protocol and co-ordinate the whole research procedure, helped to do data analysis and finalising the manuscript. All authors read and approved the final manuscript.
Abstract
Background
Adenomyomectomy has recently been considered the priority option for the treatment of adenomyosis, however, the surgical efficacy and modes are still debated. We aimed to evaluate the efficacy of laparoscopic adenomyomectomy using a double-flap method for the treatment of uterine diffuse adenomyosis when compared with conventional laparoscopic adenomyomectomy.
Methods
Laparoscopic adenomyomectomy using the conventional method (group A,
n =
 48) and the double-flap method (group B,
n =
 46) to treat diffuse uterine adenomyosis, respectively. Visual analog scale (VAS), menstrual amount, serum CA125 levels, and uterine volume were comparatively analyzed in both groups.
Results
The VAS scores, menstrual amount, serum CA125 levels, and uterine volume at 12 or 24 months after surgery significantly reduced in group B than in group A (P < 0.05); these parameters were statistically decreased in both groups after surgery compared with those obtained before surgery (P < 0.001). Moreover, serum CA125 levels and uterine volume at six months of follow up were significantly lower in group B than in group A (P < 0.01). In addition, blood loss during surgery was similar in groups A and B (P > 0.05), although the operative time was significantly longer in group B than that in group A (P < 0.05).
Conclusions
Laparoscopic adenomyomectomy using the double-flap method may be an effective technique to treat uterine diffuse adenomyosis.