01.12.2018 | Study protocol | Ausgabe 1/2018 Open Access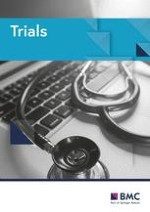 Efficacy of pre-operative quadriceps strength training on knee-extensor strength before and shortly following total knee arthroplasty: protocol for a randomized, dose-response trial (The QUADX-1 trial)
Zeitschrift:
Autoren:

Rasmus Skov Husted, Anders Troelsen, Kristian Thorborg, Michael Skovdal Rathleff, Henrik Husted, Thomas Bandholm
Wichtige Hinweise
Electronic supplementary material
Abstract
Background
Patients with knee osteoarthritis (OA) report knee pain, limitation in physical activities and low quality of life. The two primary treatments for knee OA are non-surgical treatment (e.g., exercise) and surgery (total knee arthroplasty (TKA)); however, national guidelines recommend non-surgical treatment to be tried prior to surgical procedures. Patients with knee OA are characterized by decreased muscle strength, particularly in the knee-extensor muscles. Correspondingly, decreased knee-extensor strength is found to be associated with an increased risk of development, progression and severity of knee OA symptoms. Recent trials suggest a positive effect of pre-operative exercise on pre- and post-operative outcome; however, the most effective pre-operative knee-extensor strength exercise dosage is not known. The purpose of the present trial is to investigate the efficacy of three different exercise dosages of pre-operative, home-based, knee-extensor strength exercise on knee-extensor strength before and shortly after surgery in patients eligible for TKA due to end-stage knee OA.
Methods
In this randomized dose-response trial with a three-arm parallel design, 140 patients with end-stage knee OA (candidates for TKA) are randomized to one of three exercise dosages (two, four or six session/week) of knee-extensor strength exercise (three sets, 12 repetitions at 12 RM, per exercise session) for 12 weeks. The knee-extensor strength exercise is home-based (unsupervised) and performed with an elastic exercise band following an initial exercise instruction. Adherence is objectively quantified using a sensor attached to the exercise band. The primary outcome will be the change in knee-extensor strength. Following the 12-week exercise period, the need for TKA surgery is re-assessed by an orthopedic surgeon.
Discussion
Decreased knee-extensor strength is a major challenge in patients with knee OA. Exercise programs focusing on knee-extensor strength are found to be more effective in relieving knee OA pain and symptoms compared to more general exercise programs. However, the optimal exercise dosage for knee-extensor strength deficits in patients with knee OA is inconclusive. Knowledge on the dose-response relationship for knee-extensor strength exercise in patients with knee OA will help guide future non-surgical treatment in this patient population.
Trial registration
ClinicalTrials.gov, ID:
NCT02931058
. Pre-registered on 10 October 2016.