01.12.2018 | Review | Ausgabe 1/2018 Open Access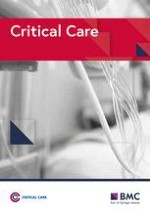 Electrical impedance tomography in acute respiratory distress syndrome
Zeitschrift:
Autoren:

M Consuelo Bachmann, Caio Morais, Guillermo Bugedo, Alejandro Bruhn, Arturo Morales, João B Borges, Eduardo Costa, Jaime Retamal
Abbreviations
ARDS
Acute respiratory distress syndrome
EELV
End-expiratory lung volume
EELZ
End-expiratory lung impedance
EIT
Electrical impedance tomography
FRC
Functional residual capacity
GI
Global inhomogeneity index
PEEP
Positive end-expiratory pressure
RVD
Regional ventilation delay
SBT
Spontaneous breathing trial
SPECT
Single photon emission computed tomography
SpRVD
Regional ventilation delay during spontaneous breathing
VILI
Ventilator-induced lung injury
Background
Acute respiratory distress syndrome
Concept of electrical impedance tomography
Electrical impedance tomography basic tools
EIT plethysmogram
The EIT plethysmogram is a waveform derived from the sum of all pixels within a given region of interest (ROI) of a relative image (frame) plotted against time. It represents the amount of air that moves in and out of the ROI.
The tidal oscillation in the global plethysmogram caused by each respiratory cycle, called Delta
Z
(Δ
Z
), closely correlates with the change in lung volume estimated by CT (
R
2
 = 0.92) [
28
]. A strong correlation was also found between the end-expiratory lung volume (EELV), estimated by the multibreath nitrogen-washout maneuver, and the end-expiratory lung impedance (EELZ) (
R
2
 = 0.95) [
29
]. Therefore, in addition to monitoring pulmonary ventilation (Δ
Z
), EIT identifies changes in pulmonary aeration (through ΔEELZ) caused, for example, by position changes or positive end-expiratory pressure (PEEP) adjustments (Fig.
3
).
×
Ventilation map
The ventilation map or functional image is a representation of the tidal changes in impedance pixel by pixel (i.e., it is a color map of the pixelwise Δ
Z
). By positioning horizontal and/or vertical cursors in this functional image, it is possible to quantify the distribution of ventilation in the right-to-left direction, the ventral-to-dorsal direction, or to quadrants. This method has been validated with electron beam CT [
30
], single photon emission CT (SPECT) [
31
], and CT images [
32
], and is commonly used to identify heterogeneities in the distribution of ventilation caused by pathologies and/or ventilatory settings (Fig.
4
).
×
Figure
5
exemplifies a functional image divided into two ROIs (ventral and dorsal) in a porcine model of ARDS. Note the heterogeneous ventilation distribution (expressed as a percentage) in the ventral and dorsal regions at PEEP of 5 cmH
2
O. Increasing PEEP to 15 cmH
2
O resulted in a more homogeneous distribution between the regions.
×
Clinical tools
Conclusion
Lung EIT is a promising clinical tool for continuous and real-time monitoring of pulmonary ventilation that can be especially useful in severe mechanically ventilated patients such as those with ARDS. EIT can help to optimize mechanical ventilation settings, detect complications such as derecruitment and pneumothorax, and provide estimates of perfusion distribution. More clinical validation studies are awaited to explore the full potential of the technology.
Acknowledgements
The authors would like to thank Mr Fernando Suarez-Sipmann for his contribution to one of the figures presented here.
Funding
Supported by a grant by Fondo Nacional de Desarrollo Científico y Tecnológico (FONDECYT 1171810).
Availability of data and materials
Data are available upon request from the corresponding author.
Ethics approval and consent to participate
Not applicable.
Consent for publication
Informed consent was obtained from the patient.
Competing interests
EC, CM, and JBB report personal fees from Timpel S.A. during the conduct of the study. The remaining authors declare that they have no competing interests.
Publisher's Note
Springer Nature remains neutral with regard to jurisdictional claims in published maps and institutional affiliations.
Open Access
This article is distributed under the terms of the Creative Commons Attribution 4.0 International License (
http://​creativecommons.​org/​licenses/​by/​4.​0/​
), which permits unrestricted use, distribution, and reproduction in any medium, provided you give appropriate credit to the original author(s) and the source, provide a link to the Creative Commons license, and indicate if changes were made. The Creative Commons Public Domain Dedication waiver (
http://​creativecommons.​org/​publicdomain/​zero/​1.​0/​
) applies to the data made available in this article, unless otherwise stated.