01.12.2017 | Research article | Ausgabe 1/2017 Open Access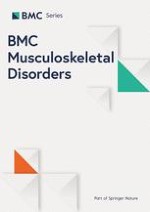 Elution kinetics of vancomycin and gentamicin from carriers and their effects on mesenchymal stem cell proliferation: an in vitro study
Zeitschrift:
Autoren:

Tomas Kucera, Lenka Ryskova, Tomas Soukup, Jana Malakova, Eva Cermakova, Pavel Mericka, Jakub Suchanek, Pavel Sponer
Abstract
Background
Musculoskeletal infections remain a major complication in orthopedic surgery. The local delivery of antibiotics provides the high levels required to treat an infection without systemic toxicity. However, the local toxicity of antibiotic carriers to the mesenchymal stem cells, as a result of both the peak concentrations and the type of carrier, may be significant.
Methods
To address this concern, the elution kinetics of vancomycin and gentamicin from several commercially available antibiotic carriers and several carriers impregnated by a surgeon (10 ml of each sterile carrier were manually mixed with a 500 mg vancomycin and an 80 mg gentamicin solution, and the duration of impregnation was 30 min) were assessed. Moreover, the effects of these antibiotic carriers on stem cell proliferation were investigated. The following two types of stem cells were used: bone marrow and dental pulp stem cells.
Results
The high eluted initial concentrations from antibiotic impregnated cancellous allogeneic bone grafts (which may be increased with the addition of fibrin glue) did not adversely affect stem cell proliferation. Moreover, an increased dental pulp stem cell proliferation rate in the presence of antibiotics was identified. In contrast to allogeneic bone grafts, a significant amount of antibiotics remained in the cement. Despite the favorable elution kinetics, the calcium carriers, bovine collagen carrier and freeze-dried bone exhibited decreased stem cell proliferation activity even in lower antibiotic concentrations compared with an allogeneic graft.
Conclusions
This study demonstrated the benefits of antibiotic impregnated cancellous allogeneic bone grafts versus other carriers.