01.12.2018 | Review | Ausgabe 1/2018 Open Access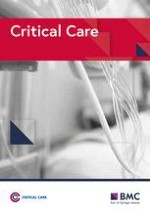 Endocan, sepsis, pneumonia, and acute respiratory distress syndrome
Zeitschrift:
Autoren:

Nathalie De Freitas Caires, Alexandre Gaudet, Lucie Portier, Anne Tsicopoulos, Daniel Mathieu, Philippe Lassalle
Abbreviations
ARDS
Acute respiratory distress syndrome
HAP
Hospital-acquired pneumonia
HUVEC
Human umbilical vein endothelial cell
IGF
Insulin-like growth factor
LIPS
Lung Injury Prediction Score
MODS
Multiple organ dysfunction syndrome
VAP
Ventilator-associated pneumonia
Background
In this review, we present a summary of the structure, expression, and functions of endocan. We also report its potential applications in the prediction and prognosis of ARDS and HAP, as well as in the prognosis of sepsis.
Main text
Conclusions
A better description of the phenotypical characteristics of ICU patients should help to differentiate patients with high risk of poor evolution from those who are likely to evolve favorably. Several authors underline the importance to separate these different phenotypes of patients, as they may respond differently to the same treatment: because they exhibit a phenotype corresponding to a particular physiopathological mechanism [
55
]; or because patients with the worst outcomes are the most likely to take the maximal benefit from a given treatment [
64
].
This approach may help to understand why most novel therapies that have been tested in the treatment of sepsis, HAP, or ARDS over the past decade have failed to show any benefit for ICU patients.
In sepsis, the association between the development of ARDS and paradoxically low endocan levels prior to its onset might be useful to identify patients exhibiting excessive leukocyte recruitment. This could correspond to a particular phenotype that could take maximal benefit from therapies modulating unbalanced inflammation, such as corticosteroids. Conversely, excessive endocan levels in patients with constituted ARDS could also be the witness of unbalanced pulmonary inflammation, thus indicating particular treatments such as corticosteroids or restrictive vascular filling.
In HAP, increased levels of endocan, combined with other parameters, could allow one to target patients potentially eligible for early antimicrobial therapy, started before the onset of pneumonia.
Of course, it is currently unknown whether abnormal endocan levels will eventually help to guide the early initiation of personalized treatments in ICU patients. However, current data give a rationale to explore these hypotheses.
Acknowledgements
Not applicable.
Availability of data and materials
Not applicable.
Ethics approval and consent to participate
Not applicable.
Consent for publication
Not applicable.
Competing interests
NDFC and LP are employees of Lunginnov. PL is cofounder of Lunginnov. The remaining authors declare that they have no competing interest.
Publisher's Note
Springer Nature remains neutral with regard to jurisdictional claims in published maps and institutional affiliations.
Open Access
This article is distributed under the terms of the Creative Commons Attribution 4.0 International License (
http://​creativecommons.​org/​licenses/​by/​4.​0/​
), which permits unrestricted use, distribution, and reproduction in any medium, provided you give appropriate credit to the original author(s) and the source, provide a link to the Creative Commons license, and indicate if changes were made. The Creative Commons Public Domain Dedication waiver (
http://​creativecommons.​org/​publicdomain/​zero/​1.​0/​
) applies to the data made available in this article, unless otherwise stated.