01.12.2016 | Research | Ausgabe 1/2016 Open Access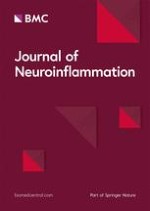 Endogenous analgesia mediated by CD4+ T lymphocytes is dependent on enkephalins in mice
Zeitschrift:
Autoren:

Lilian Basso, Jérôme Boué, Karim Mahiddine, Catherine Blanpied, Sébastien Robiou-du-Pont, Nathalie Vergnolle, Céline Deraison, Gilles Dietrich
Abstract
Background
T cell-derived opioids play a key role in the control of inflammatory pain. However, the nature of opioids produced by T cells is still matter of debate in mice. Whereas β-endorphin has been found in T lymphocytes by using antibody-based methods, messenger RNA (mRNA) quantification shows mainly mRNA encoding for enkephalins. The objective of the study is to elucidate the nature of T cell-derived opioids responsible for analgesia and clarify discrepancy of the results at the protein and genetic levels.
Methods
CD4+ T lymphocytes were isolated from wild-type and enkephalin-deficient mice. mRNA encoding for β-endorphin and enkephalin was quantified by RT-qPCR. The binding of commercially available polyclonal anti-endorphin antibodies to lymphocytes from wild-type or enkephalin knockout mice was assessed by cytofluorometry. Opioid-mediated analgesic properties of T lymphocytes from wild-type and enkephalin-deficient mice were compared in a model of inflammation-induced somatic pain by measuring sensitivity to mechanical stimuli using calibrated von Frey filaments.
Results
CD4+ T lymphocytes expressed high level of mRNA encoding for enkephalins but not for β-endorphin in mice. Anti-β-endorphin polyclonal IgG antibodies are specific for β-endorphin but cross-react with enkephalins. Anti-β-endorphin polyclonal antibodies bound to wild-type but not enkephalin-deficient CD4+ T lymphocytes. Endogenous regulation of inflammatory pain by wild-type T lymphocytes was completely abolished when T lymphocytes were deficient in enkephalins. Pain behavior of immune-deficient (i.e., without B and T lymphocytes) mice was superimposable to that of mice transferred with enkephalin-deficient lymphocytes.
Conclusions
Rabbit polyclonal anti-β-endorphin serum IgG bind to CD4+ T lymphocytes because of their cross-reactivity towards enkephalins. Thus, staining of T lymphocytes by anti-β-endorphin polyclonal IgG reported in most of studies in mice is because of their binding to enkephalins. In mice, CD4+ T lymphocytes completely lose their analgesic opioid-mediated activity when lacking enkephalins.