08.10.2019 | Original Research | Ausgabe 12/2019 Open Access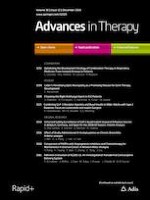 Enhanced Safety Surveillance of GSK's Quadrivalent Seasonal Influenza Vaccine in Belgium, Germany, and Spain for the 2018/19 Season: Interim Analysis
Zeitschrift:
Autoren:

Gael Dos Santos, Vishvesh Shende, Silvia Damaso, Anne Yeakey
Wichtige Hinweise
Electronic supplementary material
Enhanced Digital Features
Abstract
Introduction
Influenza is an important cause of morbidity and mortality in Europe. Prevention by annual vaccination is most effective but with yearly vaccine reformulation to match circulating virus strains, vaccine safety must be continuously monitored. The European Medicines Agency published guidance on safety monitoring of influenza vaccines.
Methods
An enhanced safety surveillance study of GSK's inactivated quadrivalent influenza vaccine (IIV4) was conducted in Belgium, Germany, and Spain in influenza season 2018/19. The objective was to collect adverse event (AE) reports from subjects within 7 days of vaccination. A customized AE reporting card (AERC) with predefined AEs of interest was used to rapidly detect and evaluate potential new safety concerns. Interim results are presented here.
Results
Between week 40 and 52, 1060 vaccinated subjects were enrolled (31.0% Belgium, 26.2% Germany, and 42.7% Spain) covering all ages for which IIV4 is indicated (32.0% aged 6 months–17 years, 33.8% 18–65 years, and 34.2% over 65 years). Pediatric subjects  less than 9 years old (
n
 = 139) received two doses. Following dose 1 and dose 2, 98.2% and 100%, respectively, returned the completed AERC recording any AEs. Following dose 1 and dose 2, 454 and 34 subjects, respectively, reported at least one AE (most frequently expected general and injection site symptoms and respiratory symptoms).
Conclusion
All reported AEs were expected as per summary product characteristics (smPC). No safety signals that impact public health or alter the benefit–risk profile of GSK's IIV4 were identified. Subjects from all vaccinated age groups were enrolled and the use of AERCs allowed rapid monitoring and analysis of reported AEs.
Trial Registration
ClinicalTrials.gov identifier, NCT03688620.
Funding
GlaxoSmithKline Biologicals SA.