01.12.2018 | Research article | Ausgabe 1/2018 Open Access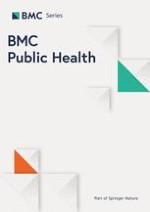 Enhanced surveillance for tuberculosis among foreign-born persons, Finland, 2014–2016
Zeitschrift:
Autoren:

Pirre E. Räisänen, Hanna Soini, Pirjo Turtiainen, Tuula Vasankari, Petri Ruutu, J. Pekka Nuorti, Outi Lyytikäinen
Abstract
Background
Tuberculosis (TB) in foreign-born residents is increasing in many European countries including Finland. We conducted enhanced TB surveillance to collect supplementary information on TB cases among recent immigrants and their children to provide data for revising TB control policies in Finland to take into account the decrease in native cases and increase in foreign-born cases.
Methods
TB cases were identified from the National Infectious Diseases Register. Data on foreign-born (if not available, most recent nationality other than Finnish) TB cases notified during 2014–2016 (country of birth, date of arrival to Finland, participation in TB screening, date of first symptoms, and details of possible contact tracing) were requested from physicians responsible for regional communicable disease control through a web-based questionnaire.
Results
Questionnaires were returned for 203 (65%) of 314 foreign-born TB cases; 36 (18%) were paediatric cases TB was detected in arrival screening in 42 (21%) and during contact tracing of another TB case in 18 (9%); 143 (70%) cases sought care for symptoms or were identified by chance (e.g. chest x-ray because of an accident). Of cases with data available, 48 (24%) cases were diagnosed within 3 months of arrival to Finland, 55 (27%) cases between 3 months and 2 years from arrival, and 84 (42%) cases after 2 years from arrival. Of all the foreign-born cases, 17% had been in a reception centre in Finland and 15% had been in a refugee camp abroad.
Conclusions
In addition to asylum seekers and refugees, TB screening should be considered for immigrants arriving from high TB incidence countries, since the majority of TB cases were detected among persons who immigrated to Finland due to other reasons, presumably work or study. Further evaluation of the target group and timing of TB screening is warranted to update national screening guidance.