01.12.2018 | Research article | Ausgabe 1/2018 Open Access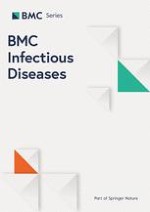 Epidemiological characteristics and post-exposure prophylaxis of human rabies in Chongqing, China, 2007–2016
Zeitschrift:
Autoren:

Li Qi, Kun Su, Tao Shen, Wenge Tang, Bangzhong Xiao, Jiang Long, Han Zhao, Xi Chen, Yu Xia, Yu Xiong, Dayong Xiao, Liangui Feng, Qin Li
Wichtige Hinweise
Electronic supplementary material
Abstract
Background
According to the global framework of eliminating human rabies, China is responding to achieve the target of zero human death from dog-mediated rabies by 2030. Chongqing is the largest municipality directly under central government in China. We described the epidemiological characteristics and post-exposure prophylaxis (PEP) of human rabies in this area, in order to provide a reliable epidemiology basis for further control and prevention of human rabies.
Methods
The most updated epidemiological data for human rabies cases from 2007 to 2016 in Chongqing were collected from the National Disease Reporting Information System. A standardized questionnaire was applied to the human rabies cases or family members of cases as proxy to investigate the PEP situation.
Results
A total of 809 fatal human rabies cases were reported in Chongqing from 2007 to 2016. There was a trend of gradual annual decline about number of cases from 2007 to 2013, followed by stable levels until 2016. Rabies was mostly reported in summer and autumn; a majority of cases were noted in farmers (71.8%), especially in males (65.3%). The cases aged 35–74 and 5–14 years old accounted for 83.8% of all the cases. We collected information of 548 human rabies cases' rabies exposure and PEP situation. Of those, 95.8% of human rabies cases were victims of dog bites or scratch, and 53.3% of these dogs were identified as stray dogs. Only 4.0% of the domestic dogs were reported to have been vaccinated previously. After exposure, 87.8% of the 548 human rabies cases did not seek any medical services. Further investigation showed that none of the 548 cases received timely and properly standardized PEP.
Conclusion
Human rabies remains a major public health problem in Chongqing, China. Dogs are the main reservoir and source of human rabies infection. Unsuccessful control of canine rabies and inadequate PEP of cases might be the main factors leading to the serious human rabies epidemic in this area. An integrated "One Health" approach should be encouraged and strengthened in this area; with combined effort it would be possible to achieve the elimination of human rabies in the expected date.