01.12.2018 | Research article | Ausgabe 1/2018 Open Access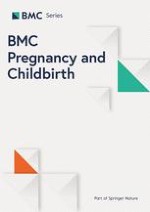 Epidemiology of unplanned out-of-hospital births attended by paramedics
Zeitschrift:
Autoren:

Gayle McLelland, Lisa McKenna, Amee Morgans, Karen Smith
Abstract
Background
Over the previous two decades the incidence and number of unplanned out of hospital births Victoria has increased. As the only out of hospital emergency care providers in Victoria, paramedics would provide care for women having birth emergencies in the community. However, there is a lack of research about the involvement of paramedics provide for these women and their newborns. This research reports the clinical profile of a 1-year sample caseload of births attended by a state-wide ambulance service in Australia.
Methods
Retrospective data previously collected via Victorian Ambulance Clinical Information System (VACIS ®) an in-field electronic patient care record was provided by Ambulance Victoria. Cases were identified via a comprehensive filter, and analysed using SPSS version 19.
Results
Over a 12-month period paramedics attended 324 out-of-hospital births including 190 before paramedics' arrival. Most (88.3%) were uncomplicated precipitous term births. However, paramedics documented various obstetric complications including postpartum haemorrhage, breech, cord prolapse, prematurity and neonatal death. Furthermore, nearly one fifth (16.7%) of the women had medical histories that had potential to complicate their clinical management, including taking illicit or prescription drugs. Mothers were more likely to be multiparas. Births were more likely to occur between 2200 and 0600 h. Paramedics performed a range of interventions for both mothers and babies.
Conclusions
Paramedics provided emergency care for prehospital out-of-hospital births. Although most were precipitous uneventful births at term, paramedics used complex obstetric assessment and clinical skills. These findings have implications for paramedic clinical practice and education around management of unplanned out of hospital births.