01.12.2018 | Research article | Ausgabe 1/2018 Open Access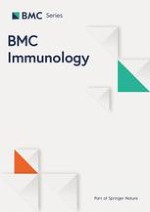 Establishment of malignantly transformed dendritic cell line SU3-ihDCTC induced by Glioma stem cells and study on its sensitivity to resveratrol
Zeitschrift:
Autoren:

Xifeng Fei, Anqi Wang, Delin Wang, Xan Meng, Jiawei Ma, Lei Hong, Ruwei Qin, Aidong Wang, Jun Dong, Qiang Huang, Zhimin Wang
Abstract
Background
As a factor contributing to the tumor cell drug resistance, tumor microenvironment (TME) is being paid increasingly attention. However, the drug resistance of malignantly transformed cells in TME has rarely been revealed. This paper is designed to investigate the sensitivity of malignantly transformed cell line (ihDCTC) induced by glioma stem cells (GSCs) in TME to chemotherapeutic drugs.
Methods
(1) Establishment of ihDCTC cell line,The bone marrow cells from enhanced green fluorescent protein (EGFP) transgenic nude mice were employed to culture the dendritic cells (DCs) in vitro, which were then co-cultured with red fluorescence protein (RFP) transgenic GSCs (SU3) to obtain ihDCTC (2) Res and Cis were used to intervene in the growth of abovemetioned cell lines in vitro and Res treated in bearing ihDCTC tumor mice, followed by evaluating their drug sensitivity and changes in key signaling proteins via half maximal inhibitory concentration (IC50), tumor mass and immunostaining method.
Results
(1) ihDCTC could express CD11c and CD80 as well as possessed immortalized potential, heteroploid chromosomes and high tumorigenicity in nude mice in vivo. (2) At 24 h, 48 h and 72 h, the IC50 value of ihDCTC treated with Cis was 3.62, 3.25 and 2.10 times higher than that of SU3, while the IC50 value of ihDCTC treated with Res was 0.03, 0.47 and 1.19 times as much as that of SU3; (3) The xenograft mass (g) in vivo in the control, Res, Cis and Res + Cis groups were 1.44 ± 0.19, 0.45 ± 0.12, 0.94 ± 0.80 and 0.68 ± 0.35(x ± s) respectively. The expression levels of IL-6, p-STAT3 and NF-κB proteins in the xenograft tissue were significantly reduced only in the Res treatment group.
Conclusion
In vitro co-culture with GSC can induce the malignant transformation of bone marrow derived dendritic cells, on the one hand, ihDCTC shows higher drug resistance to the traditional chemotherapeutic drug Cis than GSCs, but, on the other hand, appears to be more sensitive to Res than GSCs. Therefore, our findings provide a broader vision not only for the further study on the correlation between TME and tumor drug resistance but also for the exploration of Res anti-cancer value.