01.12.2012 | Research | Ausgabe 1/2012 Open Access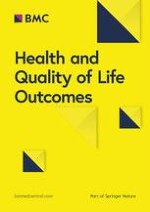 Estimating quality adjusted progression free survival of first-line treatments for EGFR mutation positive non small cell lung cancer patients in The Netherlands
Zeitschrift:
Autoren:

S Cora Verduyn, Bonne Biesma, Franz MNH Schramel, Feike W van der Scheer, Merel K Langenfeld, Maria A de Peuter, Anne-Marie C Dingemans
Wichtige Hinweise
Electronic supplementary material
The online version of this article (doi:
10.​1186/​1477-7525-10-108
) contains supplementary material, which is available to authorized users.
S Cora Verduyn, Feike W van der Scheer contributed equally to this work.
Competing interests
For the last 12 months Dr. B. Biesma declared no conflict of interest. Dr. AM. Dingemans received research funding from AstraZeneca and Roche, she served on the advisory boards of AstraZeneca, Boehringer Ingelheim, Eli Lilly, Roche, and Merck.
Dr. F. Schramel served on the advisory boards of AstraZeneca, and Eli Lilly.
F. van der Scheer and M. Langenfeld are employed by AstraZeneca Netherlands, R. de Peuter and S. Verduyn are employed by Mapi Consultancy, a consultancy which offers services to the pharmaceutical industry.
Authors' contributions
All authors were in involved in the conception and design of the manuscript, next to this SCV and FvdS were responsible for the acquisition, analysis and interpretation of the data, RdP and ML were involved in interpretation of the data. SCV drafted the manuscript, all other authors made substantial revisions to the manuscript and all authors have given final approval of the version to be submitted. All authors read and approved the final manuscript.
Abstract
Background
Gefitinib, a tyrosine kinase inhibitor, is an effective treatment in advanced non-small cell lung cancer (NSCLC) patients with an activating mutation in the epidermal growth factor receptor (EGFR). Randomised clinical trials showed a benefit in progression free survival for gefitinib versus doublet chemotherapy regimens in patients with an activated EGFR mutation (EGFR M+). From a patient perspective, progression free survival is important, but so is health-related quality of life. Therefore, this analysis evaluates the Quality Adjusted progression free survival of gefitinib versus three relevant doublet chemotherapies (gemcitabine/cisplatin (Gem/Cis); pemetrexed/cisplatin (Pem/Cis); paclitaxel/carboplatin (Pac/Carb)) in a Dutch health care setting in patients with EGFR M+ stage IIIB/IV NSCLC. This study uses progression free survival rather than overall survival for its time frame in order to better compare the treatments and to account for the influence that subsequent treatment lines would have on overall survival analysis.
Methods
Mean progression free survival for Pac/Carb was obtained by extrapolating the median progression free survival as reported in the Iressa-Pan-Asia Study (IPASS). Data from a network meta-analysis was used to estimate the mean progression free survival for therapies of interest relative to Pac/Carb. Adjustment for health-related quality of life was done by incorporating utilities for the Dutch population, obtained by converting FACT-L data (from IPASS) to utility values and multiplying these with the mean progression free survival for each treatment arm to determine the Quality Adjusted progression free survival. Probabilistic sensitivity analysis was carried out to determine 95% credibility intervals.
Results
The Quality Adjusted progression free survival (PFS) (mean, (95% credibility interval)) was 5.2 months (4.5; 5.8) for Gem/Cis, 5.3 months (4.6; 6.1) for Pem/Cis; 4.9 months (4.4; 5.5) for Pac/Carb and 8.3 (7.0; 9.9) for gefitinib.
Conclusions
In the Dutch health care setting, the previously established progression free survival benefit of first-line gefitinib in advanced NSCLC EGFR M+ patients in comparison to standard doublet chemotherapy is further supported by the Quality Adjusted PFS, which takes into account the additional health-related quality of life benefits of gefitinib over doublet chemotherapy.