01.12.2017 | Opinion | Ausgabe 1/2017 Open Access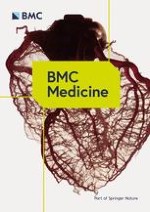 Ethics review in compassionate use
Zeitschrift:
Autoren:

Jan Borysowski, Hans-Jörg Ehni, Andrzej Górski
Abbreviations
BLA
biologic license application
CFR
Code of Federal Regulations
CHMP
Committee for Medicinal Products for Human Use
COMPAC
Compassionate Use Advisory Committee
EMA
European Medicines Agency
FDA
Federal Drug Administration
IEC
independent ethical committee
IRB
institutional review board
REC
research ethics committee
Background
In principle, contemporary clinical practice is based on drugs that have been approved by a relevant regulatory agency for use in certain indications. Patients' access to investigational (unapproved) therapeutics is limited to very few options, the major one being a clinical trial [
1
]. In recent years, increasing numbers of patients have sought access to investigational drugs on a compassionate use basis [
2
]. In the 1980s, the original idea underlying the development of compassionate use was to administer an investigational drug outside of a clinical trial for the direct therapeutic benefit of a patient [
3
]. At present, such treatment can be performed in patients with very serious, including life-threatening diseases, who cannot be satisfactorily treated with approved drugs [
4
–
6
]. Compassionate use regulations have already been introduced in the USA, Canada, most European Union countries (e.g. France, Italy, Spain, and Germany), Australia, and Brazil [
7
–
9
]. Treatment on a compassionate use basis can also be performed in Japan and China, although no specific regulations have yet been developed in these countries regarding patients' access to unapproved therapeutics [
8
,
10
]. There are substantial differences between the regulations adopted in individual countries. One of these pertains to the requirement for an investigational treatment to be granted approval by a research ethics committee (REC; or institutional review board, IRB, in the USA), which is mandatory in only a few countries [
7
].
Here we present aspects of compassionate use that are important in discussions of the role of RECs in the review of compassionate use. After detailed analysis, we found that the arguments for the involvement of a REC substantially outweigh arguments to the contrary. We conclude that REC approval should be a mandatory requirement for compassionate use.
Discussion
Research ethics committees
Independent review is a generally accepted ethical and legal principle for biomedical research [
11
]. All major international ethical and legal guidelines contain this principle, including the Declaration of Helsinki (World Medical Association) [
12
], the Additional Protocol to the Convention on Human Rights and Biomedicine Concerning Biomedical Research (Council of Europe) [
13
], the Guideline for Good Clinical Practice (International Council for Harmonisation of Technical Requirements for Pharmaceuticals for Human Use) [
14
], and the International Guidelines for Health-Related Research Involving Humans (Council for International Organizations of Medical Sciences with the World Health Organization) [
15
].
Generally, a research project cannot begin without prior approval by a REC. The REC's primary purpose is to protect research participants, their "dignity, rights, safety, and well-being" [
13
], by examining whether or not the research project complies with the ethical and legal principles that regulate biomedical research. Ethical review includes, among other tasks, reviewing protocols, verifying that the researchers are appropriately qualified, determining whether there is a favorable risk:benefit ratio, reviewing documents related to the informed consent process to check whether participants are adequately informed about different aspects of the research project, and checking to see if participants have been fairly selected. Ethical review must be connected to scientific review. Scientific validity is a necessary precondition for social value, and thus for the ethical legitimacy of a research project. Without it, research participants are needlessly exposed to the risks and burdens of research. Research results that are not scientifically valid might enter medical practice, leading to patient harm and/or a waste of resources.
While the role of RECs in the review of biomedical research is commonly accepted, it is not the case with compassionate use. Currently, only a few countries, including the USA, Spain, and Italy, require REC approval for compassionate use. REC review is mandatory also in Australia, but only for programs involving groups of patients; compassionate treatment of individual patients is exempt [
7
].
Should compassionate use be reviewed by research ethics committees?
To answer this question, we must discuss several key aspects of compassionate use, in particular the nature of compassionate use, the potential risks to patients associated with the use of drugs with unproven safety and efficacy, informed consent, physicians' qualifications, and patient selection criteria.
Conclusions
The principal argument against a requirement for the independent ethical review of compassionate use is that it is, in theory, primarily a kind of treatment rather than biomedical research. However, this assumption fails to take into account that, in practice, compassionate use may also involve significant research aspects, especially in programs involving groups of patients. This is the first key argument for the mandatory ethical review of compassionate use.
The second key argument is that compassionate treatment is based on drugs with unproven safety and efficacy, which require a careful evaluation of the risk:benefit ratio. This makes obtaining informed patient consent particularly difficult.
Thus, despite the fact that compassionate use is not equivalent to biomedical research, patients who are to be treated with unapproved drugs on a compassionate use basis are in much greater need of specific protection than those in standard clinical care. RECs should be involved in safeguarding this protection. The independent ethical review of compassionate use should consider protocols (in cases of programs involving groups of patients), available drug safety and efficacy evidence, informed consent forms, medical justifications for using an unapproved drug, and the administering physician's qualifications.
Acknowledgements
Not applicable.
Funding
This work was supported in part by intramural funds from the Medical University of Warsaw (1MG/N/2017).
Availability of data and materials
Not applicable.
Ethics approval and consent to participate
Not applicable.
Consent for publication
Not applicable.
Competing interests
The authors declare that they have no competing interests.
Publisher's Note
Springer Nature remains neutral with regard to jurisdictional claims in published maps and institutional affiliations.
Open Access
This article is distributed under the terms of the Creative Commons Attribution 4.0 International License (
http://​creativecommons.​org/​licenses/​by/​4.​0/​
), which permits unrestricted use, distribution, and reproduction in any medium, provided you give appropriate credit to the original author(s) and the source, provide a link to the Creative Commons license, and indicate if changes were made. The Creative Commons Public Domain Dedication waiver (
http://​creativecommons.​org/​publicdomain/​zero/​1.​0/​
) applies to the data made available in this article, unless otherwise stated.